Farxiga vs Jardiance
Farxiga and Jardiance are drugs recommended for type 2 diabetes patients. People use both the medications together with diet and exercise. These medications aid in blood glucose control, however they might also be recommended to aid reduction of certain complications from cardiac disorders. Type 2 diabetes and cardiovascular problems are often interconnected. Both Farxiga and Jardiance are prescription brand medications. No generic version of either medication is available presently. Let's get to know more about Farxiga vs Jardiance.
Farxiga vs Jardiance: Mechanism of action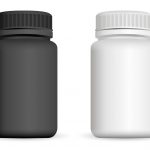 Farxiga and Jardiance work by blocking the sodium-glucose cotransporters present in the proximal tubules of the kidneys. This causes removal of most of the filtered glucose.
Too much removal of glucose in the urine leads to a direct decrease in serum glucose. The loss of too much sugar leads to a caloric loss causing a weight-losing effect.
Too much removal of glucose in the urine also follows a water loss that might exert a diuretic and a BP lowering effect.
Constituents of Farxiga vs Jardiance:
Jardiance comprises the active medicament, Empagliflozin, while Dapagliflozin is present in Farxiga. These medications fall under the similar category of drugs i.e., sodium-glucose co-transporter 2 (SGLT2) inhibitors. They act by making the kidneys eliminate more sugar from the blood and expel it in the urine from the body. Furthermore, both the drugs aid in cardiac problems by reducing the blood pressure.
Farxiga vs Jardiance: Dosing formulations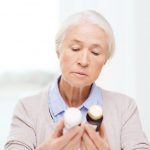 Both the medications come in oral tablets formulations to be taken once or twice on a daily basis.
Also, both the medications come in combination with Metformin.
A blend of Dapagliflozin (Farxiga) and Metformin comes by the brand name of Xigduo XR. Empagliflozin together with metformin comes by the brand name of Synjardy.
Also, Empagliflozin comes in a triple combination with Linagliptin (Tradjenta) and Metformin under the brand, TriJardy XR.
Dose and Administration: Farxiga vs Jardiance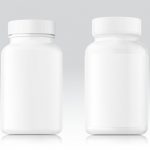 Jardiance and Farxiga are available in the form of tablets that people can swallow once daily in the morning.
Jardiance tablets comes in the dose strengths of 10 mg and 25 mg. Farxiga tablets are available in 5 mg and 10 mg dose strengths. A patient's dosage for either medication would be based upon his or her treatment plan as prescribed by the doctor.
Farxiga Dose: The advisable dosage is 5 mg orally once daily to improve blood sugar control. Dosage can be augmented to 10 mg orally once daily for an added glycemic control. For other indications, the advisable initial dose of Farxiga is 10 mg orally once daily.
Jardiance Dose: The advisable dose of Jardiance is 10 mg once regularly in the morning. People can consume the medication with or without food. In patients tolerating this drug, the dose can be augmented to 25 mg.
Jardiance vs Farxiga Uses: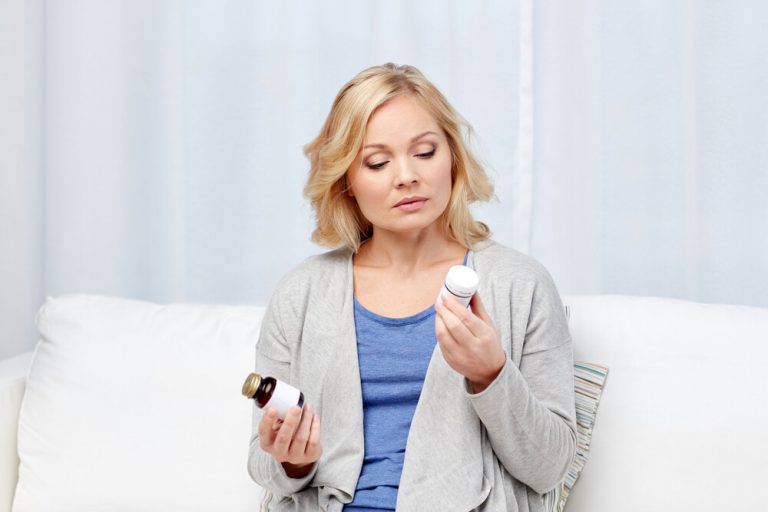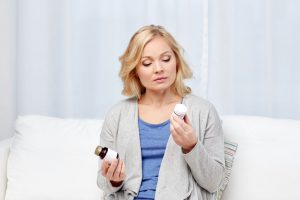 Both the medications assist in regulating blood glucose levels in patients with type 2 diabetes. The medications should be taken with diet and exercise.
Other Jardiance Uses:
Jardiance helps to decrease the risk of mortality due to cardiovascular problems like heart attack and stroke. Thus, it is recommended for people with both heart problems and type 2 diabetes.
Other Farxiga Uses:
Farxiga helps to decrease the risk of hospitalization and death for heart failure. It is recommended for people with both heart disorders and type 2 diabetes. Also, Farxiga is recommended for people who have heart failure, however who are not type 2 diabetic. Both the drugs are not recommended for treating type 1 diabetes.
Farxiga vs Jardiance for Weight Loss: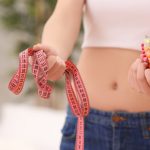 All the SGLT2 inhibitors result in the urinary elimination of glucose causing calorie loss. This has a higher weight loss effect than other anti-diabetic drugs.
Research has stated a weight loss in the range of 4 to 10 kgs over 6-12 months with the use of SGLT2 inhibitors.
Studies have shown that Dapagliflozin has prolonged weight-lowering effects than Empagliflozin. Jardiance weight loss effects persisted only for the first 3 months.
Jardiance vs Farxiga in Diabetes Type 1: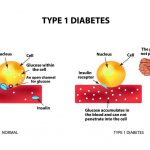 SGLT2 inhibitors are progressively being used in type 1 diabetics due to their insulin-independent role.
Farxiga (dapagliflozin) has been recommended in type 1 diabetics. The use of Jardiance in type 1 diabetics, however, has been refused approval by the FDA.
The risk of euglycemic ketoacidosis is the chief severe effect that caused the drug disapproval for use in type 1 diabetic patients.
Farxiga vs Jardiance for Heart Failure: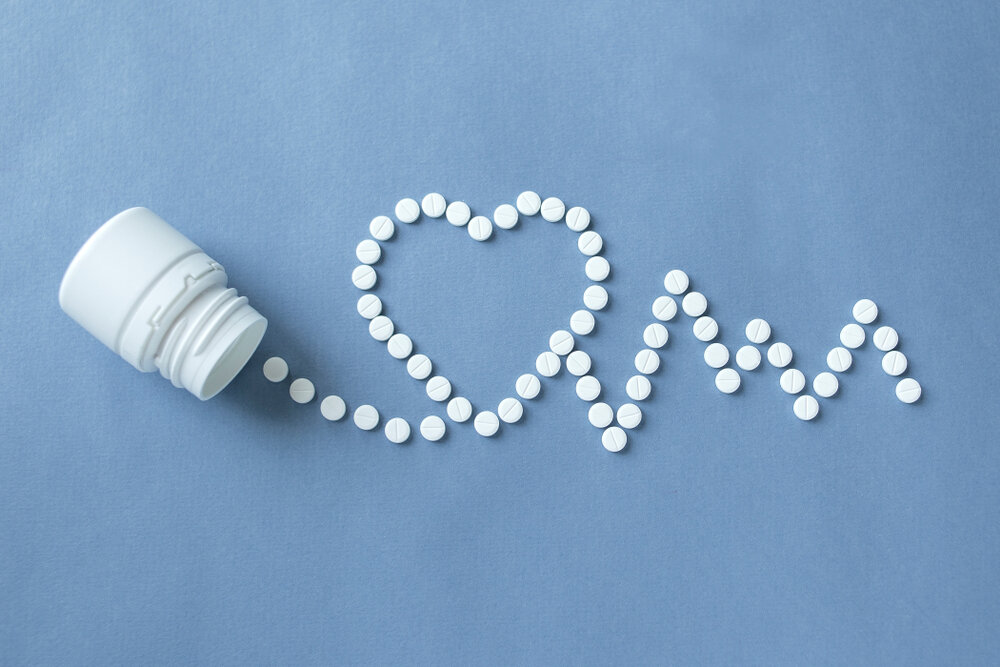 Both the medications present a demonstrated cardioprotective role.
SGLT-2 inhibitors have been found to decrease the occurrence of heart failure and hospitalization owing to heart failure and left ventricular failure.
Dapagliflozin works by improving the cardiometabolic parameters, left ventricular diastolic function, and vascular remodeling.
Empagliflozin acts by improving the the left ventricular function and diastolic mass in people with type 2 diabetes.
Dapagliflozin:
The DECLARE-TIMI 58 Trials established a 27% decrease in heart failure in the dapagliflozin arm than placebo.
The occurrence rates of CV events in people who recently got dapagliflozin and empagliflozin were 12.3 and 16.3 per 1000 person-years.
Empagliflozin:
In the EMPAREG-Outcome trial, a 14% decrease in the composite CV event was established. There was a 35% decrease in heart failure than a placebo.
Side effects of Farxiga vs Jardiance: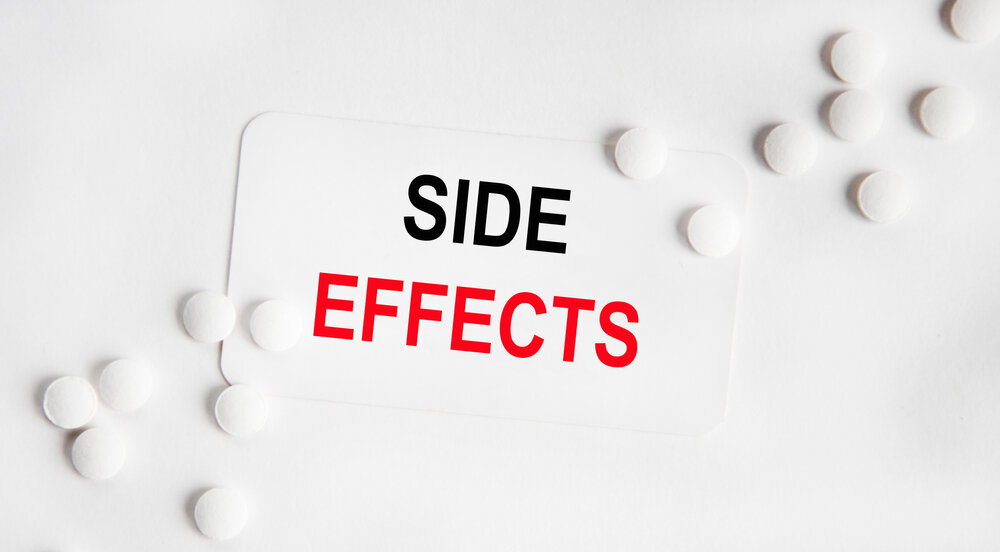 Farxiga and Jardiance fall under the similar category of medications, i.e., sodium-glucose co-transporter 2 (SGLT2) inhibitors. Consequently, they might result in some similar side effects. Below are a few side effects. The following lists present the common side effects of Farxiga and Jardiance.
Jardiance side effects can be:
Joint pain and back pain (may happen with Farxiga).
UTIs, respiratory infections, vaginal infection, nausea, increased urine output, high cholesterol levels, common cold, flu, genital infection in males (with Jardiance and Farxiga).
Jardiance and Farxiga warnings and precautions: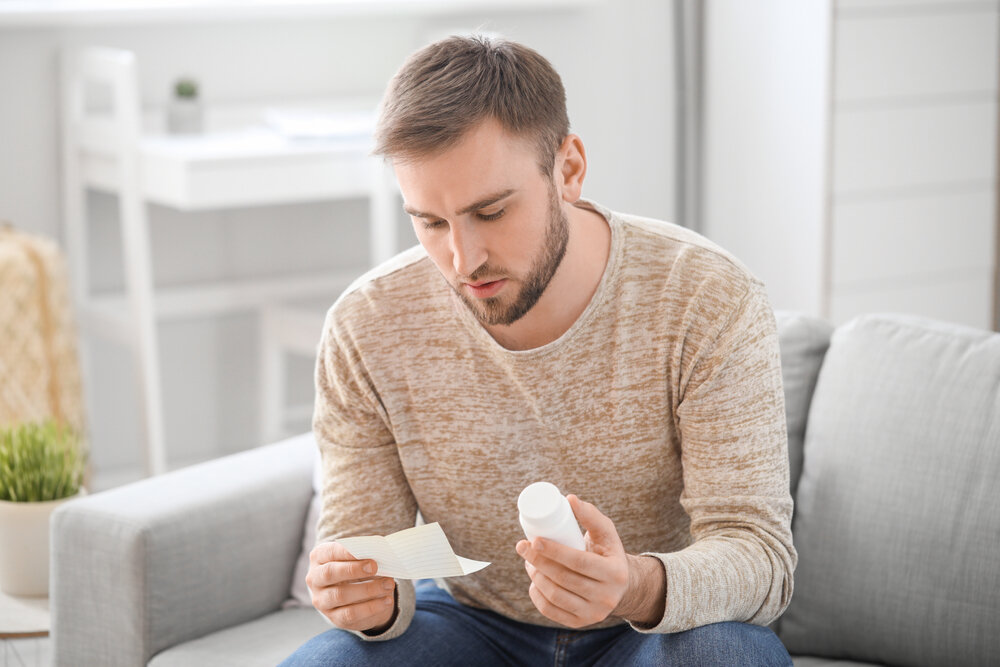 Jardiance and Farxiga act similarly in a person's body, and the same warnings are applicable to both of them. A few of these warnings are stated below. Before a person begins using Jardiance or Farxiga, make sure to discuss with a doctor to see if these warnings are applicable for the person.
Farxiga vs Jardiance warnings and precautions include:
Renal Disorders:
Jardiance and Farxiga might result in kidney damage. If a person already suffers from kidney issues, these medications might worsen the condition. Discuss with the concerned healthcare provider whether these medications are safe for the person. If a person has serious renal issues, he or she must not consume Jardiance or Farxiga.
High cholesterol:
Both of the medications may enhance the cholesterol level. If a person already has high cholesterol, the concerned doctor might wish monitoring the cholesterol level while a person is on one of the two drugs.
History of genital yeast infections:
Both these medications might result in genital yeast infections, including thrush. If a person has a history of recurrent genital yeast infections, he or she might be at a higher risk for these infections while using these medications. Discuss with a healthcare provider about whether Jardiance and Farxiga are appropriate for the person.
Dehydration and Low Blood Pressure:
Both these medications make a person lose more fluid than normal. This might bring about dehydration and hypotension. If a person is above 65 years in age, has renal problems, or is consuming diuretic drugs, he or she is more likely to have this issue. Discuss with the concerned healthcare provider about whether these medications are appropriate or not.
Switching between Jardiance and Farxiga: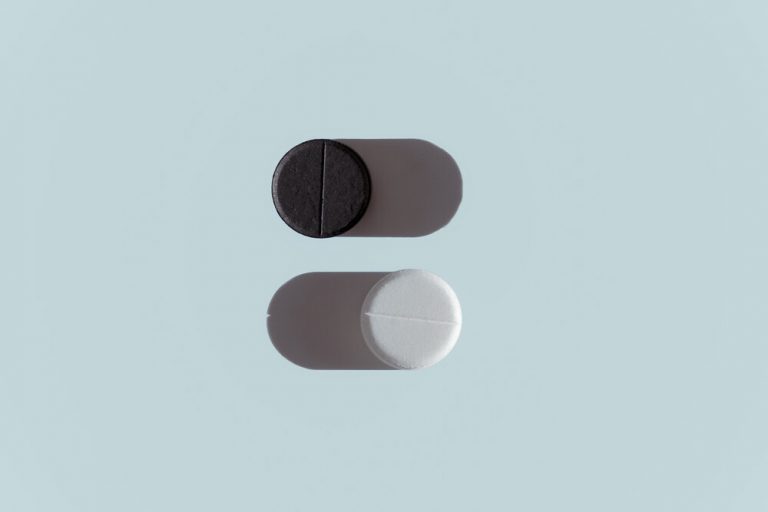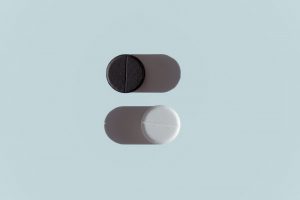 A person may be interested in substituting Jardiance to Farxiga or vice versa. For example, if one of the medications fail to act to control the blood sugar, person might consider switching. Also, person may wonder about switching if he or she has side effects that bother them from either of these medications.
Switching between both the medications is possible, but the concerned doctor might recommend not doing this. This is due to the reason that both the medications act similarly and have very similar side effects. As a result, a person may not gain anything by switching.
If a person is worried about whether the treatment is working or about side effects, discuss with a doctor. He or she lets them know whether switching to Jardiance or Farxiga is a good alternative or not. Or they might suggest modifying to a different kind of diabetes medication instead.
Efficacy of Jardiance vs Farxiga: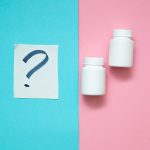 Farxiga and Jardiance have different FDA-approved uses, however both can be used in proper blood glucose control in people with type 2 diabetes. Also, both the drugs can be used to help prevent various complications of heart problems in individuals with both type 2 diabetes and cardiac problems.
Both the medications appear to be effective for these uses. Both the medications are recommended as treatment options for type 2 diabetic patients as per rules from the American Diabetes Association.
Farxiga vs Jardiance cost:
The price of Jardiance or Farxiga is based upon the treatment plan your healthcare provider prescribes, your pharmacy, and your insurance plan. You can find price estimates for the drugs on OffshoreCheapMeds. Both Jardiance and Farxiga are brand medications. Neither drug is available in the generic form. Brand drugs are often more costly than generics.
Which is better Farxiga vs Jardiance?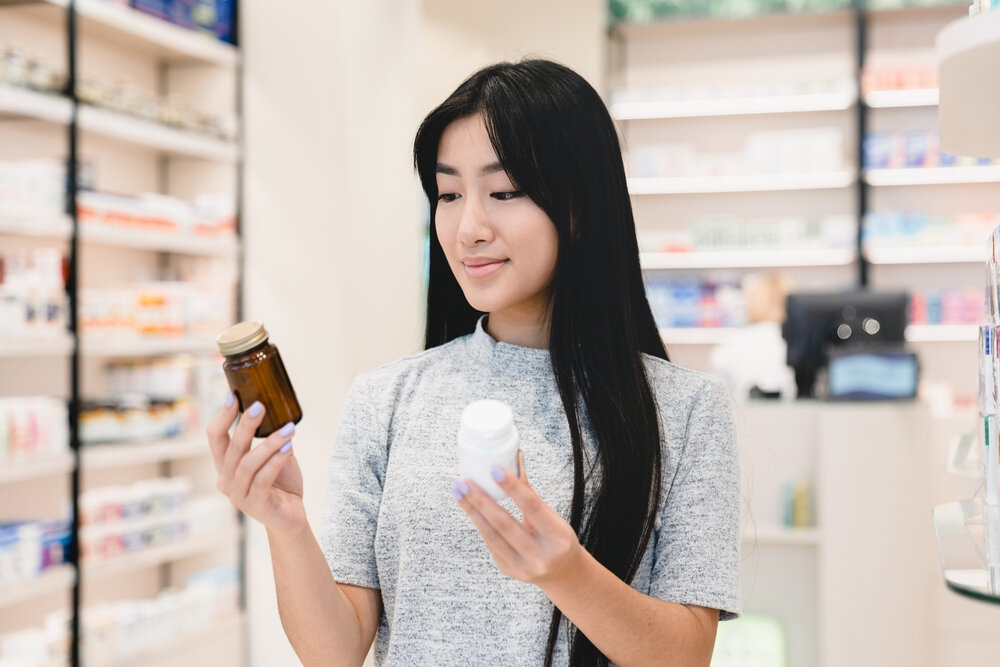 Farxiga vs Jardiance, points to keep in mind while comparing Jardiance and Farxiga:
Jardiance and Farxiga come with similar side effects and warnings.
Both the medications are to be taken once per day.
The key difference between Jardiance and Farxiga lies in the form of cardiac disorder or complications they're recommended to help prevent. Jardiance is recommended to lower the risk of mortality from heart attacks, heart failure, or stroke. Farxiga, instead, is approved to lower down the risk of hospitalization from heart failure.
Farxiga vs Jardiance Coupons:
Coupon for Jardiance:
Jardiance price for tablet 10 mg is approximately $610 for a supply of 30 tablets. These costs are for cash paying clients only and are not applicable with insurance plans. OffshoreCheapMeds presents some coupons for Jardiance so that customers can get a heavy discount on the medication.
Farxiga Coupon:
Averagely, the price of Farxiga is $794.81 for 30, 10 mg tablets. People may use a OffshoreCheapMeds Farxiga coupon to get an instant discount on the retail price. Coupons may bring the total down to approximately $293.49 for 30, 10 mg tablet.
FAQs:
Can you take both Farxiga and Jardiance together?
No interactions have been seen between Farxiga and Jardiance. Yet, this does not essentially mean no interactions are found. Always it is better to speak to a healthcare provider.
Does Jardiance cause weight loss?
Jardiance isn't recommended for weight loss; however, weight loss is a likely side effect of the drug. In a research study, individuals who consumed Jardiance alone or with other diabetes medications lost between 1.8-3.2% of their body weight. This weight loss was found at more than 24 weeks of treatment.
Can I take Farxiga at night?
Farxiga can be taken orally with or without food as directed by a healthcare provider, generally once daily in the morning.
How rapid is weight loss with Farxiga?
Research studies have found that individuals who took Farxiga alone, at either 5 mg or 10 mg daily, lost nearly 6 pounds at more than 24 weeks.
How to avoid yeast infections on Jardiance?
People can use OTC or prescription topical azole antifungals including clotrimazole (Lotrimin, Mycelex), terconazole (Terazol); miconazole (Monistat 3), and prescription oral fluconazole (Diflucan) for yeast infections.
Why is Jardiance so expensive?
Jardiance is the latest medication to hit the market, no generic form exists. This implies that since only the brand version of Jardiance comes on the market, it is moderately more costly than other diabetes drugs.
Is Farxiga safe for kidneys?
Farxiga is not recommended for the treatment of CKD in patients with polycystic kidney disease or patients requiring or with a recent history of immunosuppressive therapy for kidney disease, since it is not expected to be effective in these populations.
Farxiga vs Jardiance: Which is better for heart failure ?
Jardiance is better than Farxiga as it can lower down the risk of death from heart attacks, stroke, and heart failure.
References: