How To Order Prescription & OTC Drugs From OffshoreCheapMeds
Offshore Cheap Meds brings easy options to place new order, choose one as per your convenience:
Customer Can Place Order By Three Methods:
1.
Order Online

Ordering online is the best way to fill your prescriptions. Our website is easy to use and safe to order medication online. You can follow these steps to place your order online.
Search for medication(s) you would like to buy and click on "add to cart".

Once the product has been added to your shopping cart, you may sign-up as a New Customer, or you can login as an Existing Customer.

If you have selected "New" customer please complete the basic sign-up information.
2.
Order By Phone

If you would like to place your order over the phone with one of our customer service agents,

Call us at Toll Free Tel : 1-888-414-6679
Our Business Hours:
Monday to Friday 9:30 AM to 7:30 PM (EST)
Saturday 9:30 AM to 1:30 PM (EST)
Sunday Closed
During all other times, you may still place your order online or by faxing or mailing our customer sign-up forms.
3.
Order By Mail or Fax

To place an order by mail, fax or email, you can download and print our order from Word Format OR PDF Format

DOC File PDF File

Mailing Address:

Unit 208, 4656 Westwinds Drive,

NE, Calgary, AB Canada

T3J 3Z5

Contact Us:

Toll Free Tel : 1-888-414-6679

Toll Free Fax : 1-888-455-5677

With your first order at www.offshorecheapmeds.com we require information on your medical back-ground, current medications, and drug allergies, to ensure you are not receiving any medication that will conflict with your current medication or allergies. Accompanied with your order, we will require a written prescription copy (photo/scanned), which can be mailed/faxed/emailed to us to complete your order.
How To Send Prescription?
There are three ways to send prescription to us.
Upload Rx Online:
You can simply and securely upload a photo of your Rx from your computer, phone or tablet by clicking on the Upload Rx link.
By Email:
You can submit your prescription by email: admin@offshorecheapmeds.com
By Fax:
Fax a copy of the prescription to toll-free fax: +1-888-455-5677
If you have any questions, feel free to contact us over chat.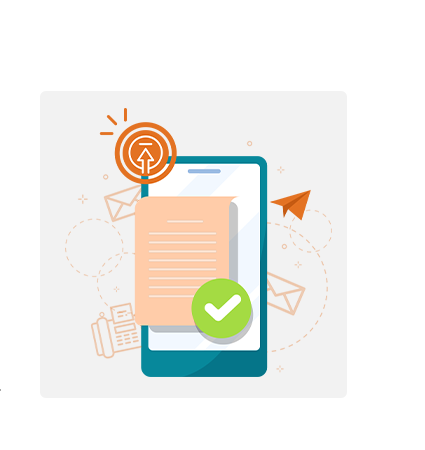 Don't Have A Copy Of Prescription?
Our Pharmacy team can reach out your doctor's office to get a copy of your prescription faxed to us directly.
We will need your doctor's name, phone number, and fax number to obtain your prescription.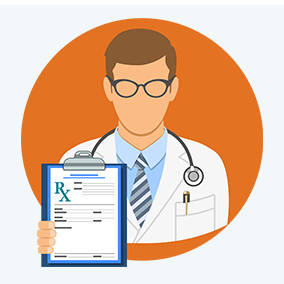 How We Process Your Order?
An order confirmation will be sent to the email address provided.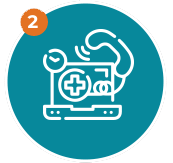 Patients who place their prescription order online will receive a call to confirm details.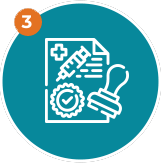 Our Pharmacy Team will verify your prescription and confirm the order is place for the correct medication.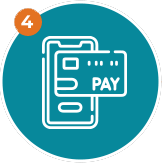 Payment will be processed after our Pharmacy Team confirms your order.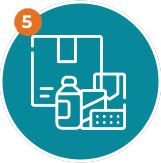 The dispensing pharmacy will pack & ship your prescription medications.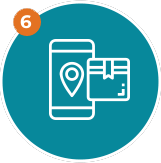 Tracking numbers are emailed for tracked shipments.