Depakote, a brand-name version of Sodium valproate, is available by prescription in tablet form in different strengths. Depakote is primarily used to treat epilepsy and bipolar disorder and prevent migraine headaches. You can save on brand name and generic Depakote by shopping online at our Online Pharmacy.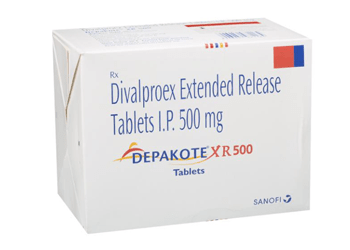 Select your dosage
Rx Prescription Required
Depakote (Divalproex)
250mg
Check Prices
Brand Depakote 250mg
Product of India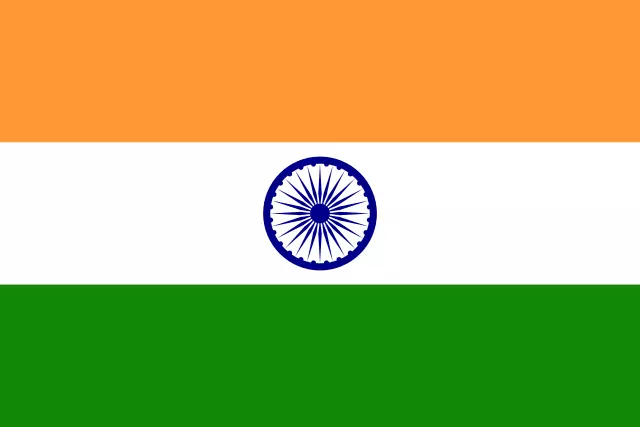 Manufactured by Sanofi India Ltd
Generic Equivalent To Depakote 250mg
Product of India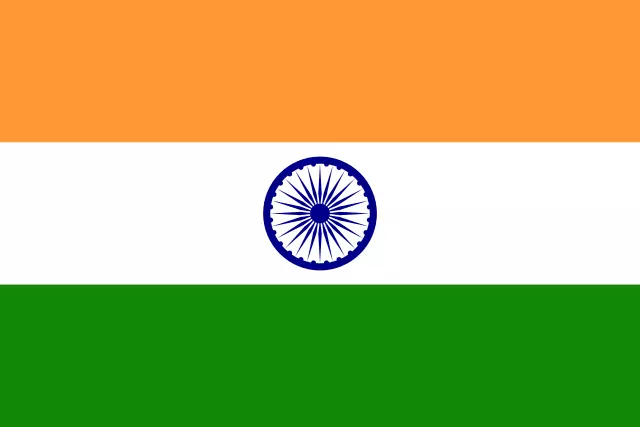 Manufactured by Intas Pharmaceuticals
Depakote (Divalproex)
500mg
Check Prices
Brand Depakote 500mg
Product of India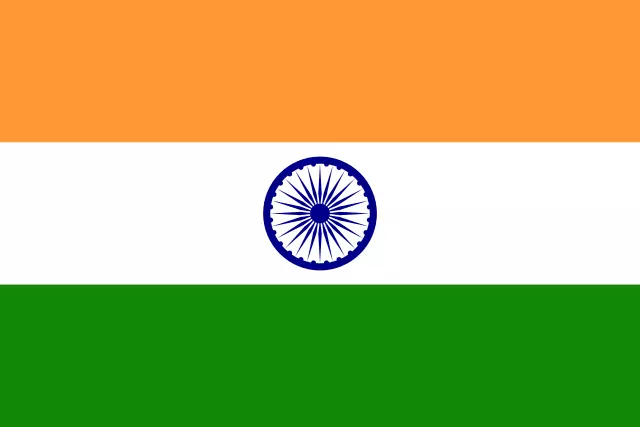 Manufactured by Sanofi India Ltd
Brand Depakote 500mg
Product of United Kingdom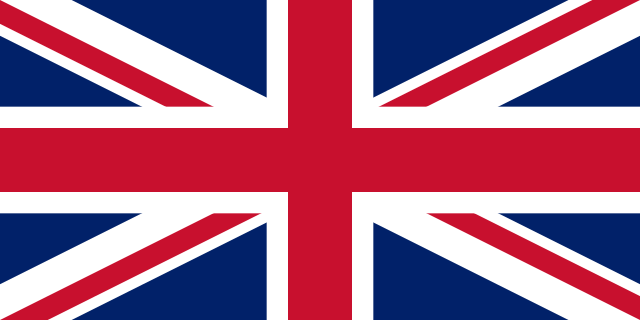 Manufactured by Product Of UK
Generic Equivalent To Depakote 500mg
Product of India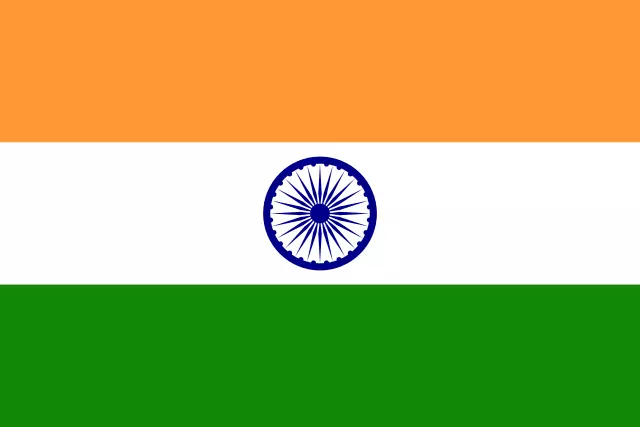 Manufactured by Intas Pharmaceuticals
Depakote Generic Divalproex Uses, Dosage & Side effects
Depakote is the trade name for medicine, Divalproex sodium. It is a prescription medicine used to control certain types of seizures (for example, complex partial seizures in adults and children 10 years of age and older) as well as simple and complex absence seizures, with or without other seizure types.
How does Depakote work?
Divalproex can be used alone or with other medicines to control and prevent seizures. Divalproex sodium is known as an antiepileptic or anticonvulsant medicine. Depakote works by restoring the balance of several natural substances in the brain and helps calms the brain and keeps up a steady mood.
How to take Depakote?
Take Depakote tablet by mouth with or without food only as per the directions of your doctor. The dosage of Depakote depends on your medical condition, response to treatment, as well as usage of certain interacting medicines. Only your doctor can increase or decrease the dose of this drug.
What if you miss a dose of Depakote?
In case of missed dose of Divalproex sodium, take it the moment it is possible, but skip out the missed dose if it is almost the time for your next dose. Never take two doses at one time.
Side effects:
Side effects that may occur most commonly may include headache, nausea, vomiting, hazy vision, dry mouth, feeling fatigued, dizziness, allergic (hypersensitivity reactions), stomach pain, diarrhea, swelling on face, back pain, sore throat, stuffy nose, yellowing of the skin, and insomnia (lack of sleep).
What are the drug interactions associated with Depakote?
Depakote must not be taken with any other medicines containing Divalproex sodium. Also, the other drugs which are known to interact with this medicine may include:
• Phenytoin
• Phenobarbital
• Rifampin
• Carbamazepine
• Primidone
What safety measures should be taken while using Depakote?
• Patients with kidney or liver disease must not take this drug.
• Depakote may cause the occurrence of a serious or life-threatening skin rash, in particular in children and in patients who take a very high initial dose, or those who also take medicines such as Valproic acid. Divalproex sodium may result in severe hypersensitive reactions having an impact on multiple body organs (for example, liver or kidney).
• Patients with a genetic problem called urea cycle disorder must also not take this medicine.
• Do not this medicine if you are pregnant. Also, avoid breastfeeding while using this drug.
• Divalproex sodium may result in hazy vision, double vision, dizziness, or drowsiness. Avoid doing tasks that demand attention like driving until you know how this drug affects you. If these reactions turn particularly troublesome, always contact your physician.
• Patients with a history of depression, mood problems or suicidal thoughts or behavior must also avoid the use of this medicine.
• It is recommended not to drink alcohol with this drug as it may worsen the effects of this medicine.
How to Buy Depakote (Divalproex) online?
People can buy Depakote (Sodium valproate) by calling Offshore Pharmacy customer support, or by placing an online order at offshorecheapmeds.com. In addition, customer support is backed by a chat feature. For extra information, search on the "How to Order" page on offshorecheapmeds.com.
Is it possible to Get Depakote (Sodium valproate) Online?
Yes, licensed medical practitioners may recommend Depakote (Sodium valproate) online after a medical assessment. Patients can discuss with their online doctors to understand the disease/disorder and then the doctor will provide a prescription for the medication accordingly. Then, you can share the Rx with us via email, fax or upload the prescription to a licensed online Canadian pharmacy.
Is there a need for a prescription for Depakote (Sodium valproate)?
Depakote (Sodium valproate) is a drug that is sold only with a prescription provided by doctor. While processing the order for Depakote (Sodium valproate), it is essential to get a valid prescription from the concerned doctor. The prescription may be scanned, emailed, or uploaded at Offshore Cheap Meds. Otherwise, we at Offshore Cheap Meds can also contact the concerned doctor to obtain a valid prescription.
How much amount can be ordered of Depakote (Sodium valproate)?
The maximum quantity of Depakote that can be ordered online at a time is a 90-day supply. The quantity depends upon the directions and amount stated on the medical prescription. Refilling alternatives also come for future requirements.
Getting an order of Depakote (Sodium valproate) online from Offshore Cheap Meds
Offshore Cheap Meds is a totally safe and secure way to order medications online. It works similarly to any other traditional pharmacy. Offshore Cheap Meds aims at serving safe and affordable prescription medication to people. You just only need to have your prescription from a licensed doctor.
Are there any coupons for Depakote (Sodium valproate)?
Yes, Offshore Cheap Meds offer a coupon for Depakote (Sodium valproate) with an additional discount to help people save money on medicines. Using the coupon code mentioned on the website, people can save several dollars on their medication. People must take care of the minimum order value. They can use the coupon at checkout to attain swift discounts, hence, they can pay less for their prescription.
Do Offshore Cheap Meds ship medications to the United States?
Yes. Offshore Cheap Meds deliver all around the United States of America. Once the product has been dispatched, an email notification is sent to the customer.
Is there any option for express shipping?
An express shipping alternative is obtainable. The delivery time is seven to twelve business days. People can check this alternative of Express shipping at the checkout page while processing the medication order.
How to refill a prescription?
Offshore Pharmacy make it easy to refill a particular medicine. By going to the reorder section of My Account tab, a person can easily put a refill alternative available online. For ordering a refill, call us or chat with customer support. Also, this live chat feature is one of the convenient ways to reach us while doing a refill order.
Is there any option of auto-refilling the prescriptions?
Offshore Cheap Meds does not automatically refill prescriptions. As it can be the case where a person no longer requires similar medication or the concerned doctor might go for dose adjustments or other factors. Yet, there is a refill reminder service available with us.