What Food Reduces Blood Sugar?
Maintaining stable blood sugar levels is crucial for comprehensive health, especially for individuals with diabetes or pre-diabetic conditions. While medication, exercise, and lifestyle modifications play key roles in managing blood sugar, a well-balanced diet can also significantly contribute to controlling glucose levels. But, the question that diabetic persons ask is: What food reduces blood sugar? The answer to this will be covered in the blog.
Foods to avoid with high blood sugar:
When dealing with high blood sugar levels, it's important to be mindful of the foods that can cause significant spikes in blood glucose. Here are some foods to avoid or limit to help manage high blood sugar levels: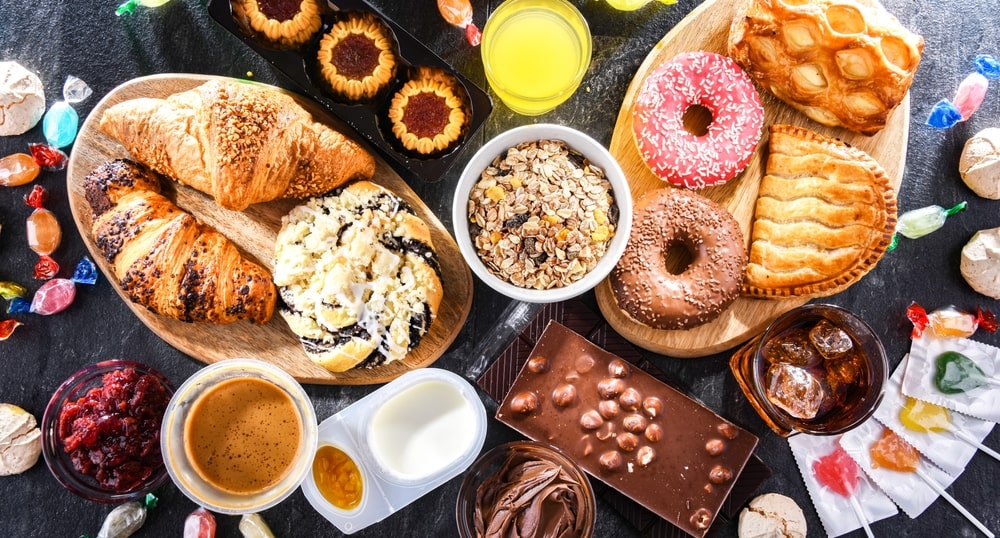 Sugary Beverages:
Sodas, fruit juices, sweetened teas, and energy drinks are loaded with added sugars and can cause a rapid rise in blood sugar levels. They contain bad sugars which take up most of the ranking in increasing the blood sugar level. Opt for water, unsweetened tea, or infused water instead.
Processed and Refined Carbohydrates:
Foods made with refined grains and white flour, such as white bread, white rice, and regular pasta, can cause a sharp increase in blood sugar. These carbohydrates lack fiber and nutrients.
Choose whole grain alternatives like whole wheat bread, brown rice, and whole grain pasta, which have a lower glycemic index.
Sweets and Desserts:
Cakes, cookies, pastries, ice cream, and candies are high in sugar and can quickly raise blood sugar levels. These sugary treats are also often high in unhealthy fats. The spike the blood sugar occurs suddenly and is mostly suggested to those patients whose sugar drops suddenly.
Opt for healthier alternatives like fresh fruits, small portions of dark chocolate, or homemade desserts using natural sweeteners in moderation.
Sugary Breakfast Cereals:
Many breakfast cereals are loaded with added sugars. They can lead to a rapid spike in blood sugar levels. These cereals show no sugar, healthy diet supplement but in turn, are heavily loaded with sugary contents.
Look for low-sugar or no-added-sugar cereals, and consider adding fresh fruit or nuts for added flavor and nutrients.
Sweetened Yogurts:
Flavored yogurts, especially those with fruit at the bottom, often contain high amounts of added sugars. Choose plain Greek yogurt or unsweetened yogurt and add fresh berries or a drizzle of honey for sweetness.
Sweetened Sauces and Condiments:
Many condiments and sauces, such as ketchup, barbecue sauce, and sweet salad dressings, can be high in added sugars. Opt for sugar-free or low-sugar alternatives, or make your own homemade versions using healthier ingredients.
High-Sugar Fruits:
While fruits are generally healthy, some have higher sugar content than others. Limit or moderate your intake of high-sugar fruits like bananas, grapes, and tropical fruits.
Instead, choose lower-sugar options such as berries, apples, and citrus fruits. Fruit contains carbs as well as fructose, a type of natural sugar that can cause an increase in blood sugar.
Sweetened Coffee and Tea:
Be cautious with coffee and tea beverages that contain added sugars, flavored syrups, or sweetened creamers. These can significantly contribute to elevated blood sugar levels. Opt for unsweetened versions or use natural, low-calorie sweeteners sparingly.
It is important to remember that drinking coffee with sugar or creamer might cause blood sugar levels to rise. The healthiest method to consume coffee for someone with diabetes is black or with a natural alternative sweetener.
How to lower blood Sugar?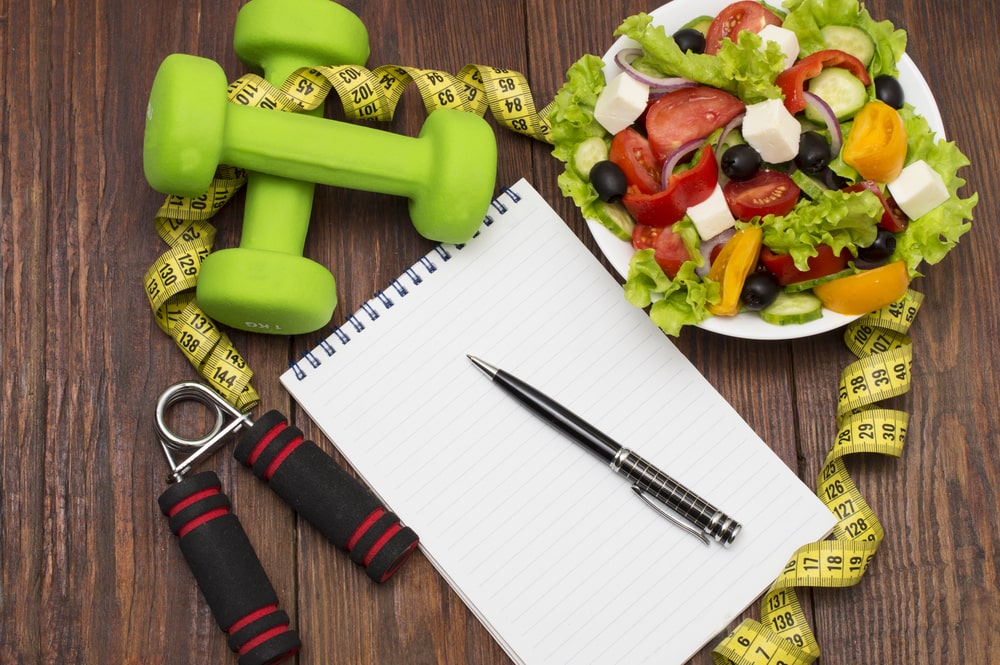 Lowering blood sugar levels naturally requires a holistic approach that combines healthy eating, regular physical activity, stress management, and adequate sleep. These lifestyle modifications can significantly contribute to maintaining stable blood sugar levels and overall well-being. It is critical to collaborate closely with your healthcare practitioner to create a personalized plan that addresses your unique needs. What food reduces blood sugar or What steps should we take to reduce blood sugar? They are all explained in the blog.
By adopting these strategies, you can take control of your blood sugar levels and promote better long-term health.
Regular Physical Activity:
One of the most efficient strategies to lower blood sugar levels is by exercising regularly. Exercise makes it easier for your body to use insulin, enabling glucose to enter cells for energy.
At least 150 minutes per week of moderate-intensity aerobic activity, such as brisk walking, swimming, or cycling, should be your goal.
Additionally, strength training exercises can increase muscle mass, which aids in glucose regulation.
Follow a Low-Carbohydrate Diet:
Carbohydrates have the most significant impact on blood sugar levels, as they are broken down into glucose during digestion. Following a low-carbohydrate diet can help regulate blood sugar.
Focus on consuming complex carbohydrates with a low glycaemic index, such as whole grains, legumes, and non-starchy vegetables.
Limit refined sugars, sugary beverages, and processed foods, which can cause sharp spikes in blood sugar.
Increase Fiber Intake:
Fiber-rich foods help slow down the absorption of sugar, leading to more stable blood sugar levels. Include plenty of fruits, vegetables, whole grains, and legumes in your diet.
Soluble fiber, in particular, forms a gel-like substance in the digestive tract, which can help control blood sugar levels. Examples of high-fiber foods include oats, barley, chia seeds, flaxseeds, and leafy greens.
Stay Hydrated:
Drinking an adequate amount of water throughout the day is essential for maintaining healthy blood sugar levels. Dehydration can affect blood sugar control and increase the risk of high glucose levels.
Make it a habit to drink water regularly and limit sugary drinks and beverages with artificial sweeteners, as they can negatively impact blood sugar.
Manage Stress Levels:
Chronic stress can lead to increased blood sugar levels as stress hormones can interfere with insulin function.
Implement stress management techniques such as deep breathing exercises, meditation, yoga, or engaging in hobbies that bring you joy.
Prioritizing self-care and getting enough sleep can also help reduce stress levels and promote better blood sugar control.
Get Sufficient Sleep:
Sleep deprivation and poor-quality sleep have been linked to insulin resistance and higher blood sugar levels. Aim for 7-9 hours of quality sleep each night.
Establish a regular sleep routine, create a comfortable sleep environment, and limit electronic device use before bedtime to improve sleep quality.
Consider Natural Supplements:
Some natural supplements have shown promise in helping to lower blood sugar levels. These include chromium, magnesium, cinnamon, and alpha-lipoic acid.
However, it's important to consult with a healthcare professional before starting any new supplements, as they may interact with medications or have adverse effects in some individuals.
What to drink to lower blood sugar?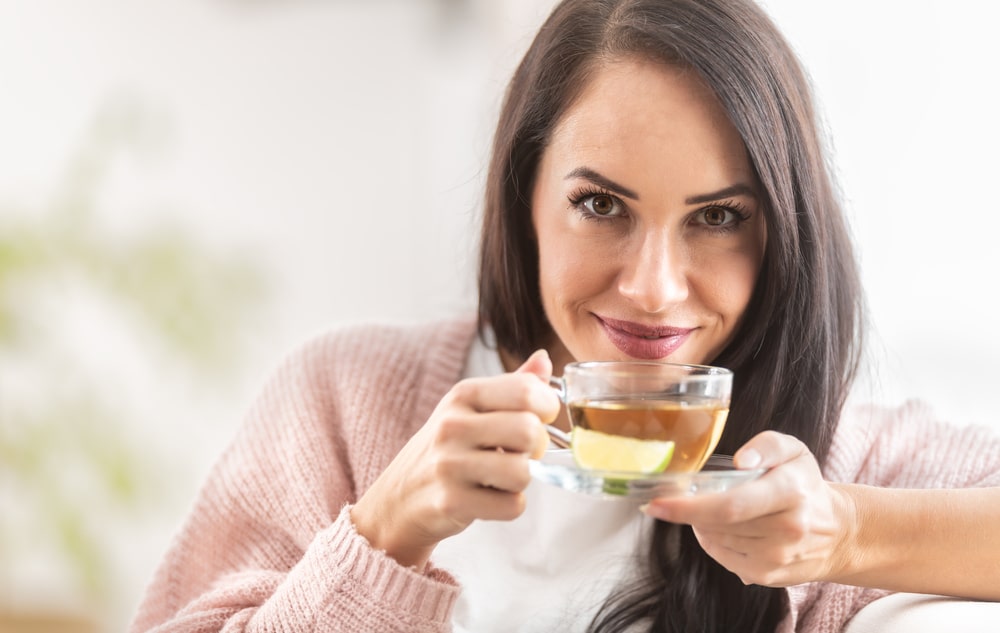 Here are some drink choices that may help in lowering blood sugar:
Water:
Water is the best choice for hydration and does not affect blood sugar levels. Staying well-hydrated helps the body maintain proper blood sugar control.
According to one study, those who drink more water have a lower risk of acquiring high blood sugar.
And never forget that water is better. Sugary beverages increase blood sugar by making it rise even higher.
Herbal Tea:
Herbal teas, such as chamomile, peppermint, and green tea, are excellent options as they are calorie-free and can have beneficial effects on blood sugar regulation. Green tea, in particular, has been associated with improved insulin sensitivity. When you have diabetes, controlling your blood sugar is crucial to maintaining your health.
And while many people with diabetes must use medications and insulin injections, some data suggests drinking green tea may help manage the condition. Numerous studies have indicated that drinking green tea could help manage diabetes and perhaps increase insulin sensitivity.
Although the exact mechanism of action is unclear, catechins, which are also thought to be the source of the tea's anticancer and heart health advantages, may be to blame.
Cinnamon Tea:
Cinnamon has been found to have blood sugar-lowering properties. Brewing a cup of cinnamon tea by steeping a cinnamon stick in hot water can be a soothing and diabetes-friendly option.
By mimicking the actions of insulin and promoting the transfer of sugar from the bloodstream into cells, cinnamon may help decrease blood sugar and combat diabetes.
By improving insulin sensitivity, which makes insulin more effective in transporting sugar into cells, it can also aid in lowering blood sugar levels.
Lemon Water:
Squeezing fresh lemon juice into a glass of water can add flavor without adding significant calories or sugar. Lemon water may help improve insulin sensitivity and reduce the glycemic impact of meals when consumed before or with a meal.
Lemon juice contains vitamin C, which also regulates insulin levels. The dietician claims that lemon is full of simple fibers that aid in digestion and stabilize blood sugar levels.
Unsweetened Almond Milk:
Almond milk is a low-calorie and low-carbohydrate alternative to cow's milk. Opt for unsweetened varieties to avoid added sugars. Almond milk is a good source of vitamin E and may help with blood sugar management.
Diabetics should choose almonds and almond milk as healthy alternatives. Particularly whole almond almonds seem to have several advantages, including better blood sugar regulation, better weight management, and better heart health. They are a fantastic source of magnesium as well.
Vegetable Juice:
Vegetable juices, such as tomato or cucumber juice, can be nutritious and low in sugar compared to fruit juices. Ensure that the juice is freshly made or opt for low-sodium and no-added-sugar options.
Fresh vegetable juices typically have a lower glycemic index and a higher level of antioxidants, making them better for type 2 diabetes.
Low glycemic index foods have been demonstrated to help with weight loss and type 2 diabetes management.
Sparkling Water with Citrus:
If you crave carbonated beverages, opt for sugar-free, flavored sparkling water and add a squeeze of citrus fruit like lemon, lime, or orange for a refreshing and blood sugar-friendly drink.
Sparkling water has no calories, carbohydrates, or sugar, just like ordinary water. A fantastic method to stay hydrated and promote normal blood sugar levels is to drink carbonated water. T
What food reduces blood sugar?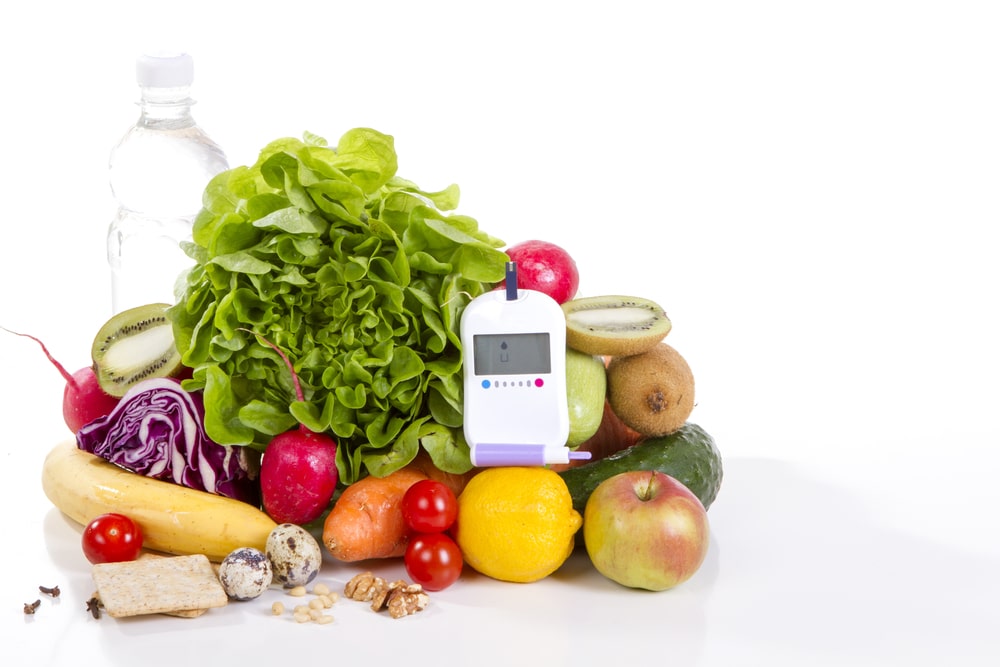 Leafy Greens:
Leafy greens, such as spinach, kale, and Swiss chard, are excellent choices for individuals seeking to lower blood sugar levels. T
hese vegetables are low in digestible carbohydrates and high in fiber, which helps slow down the absorption of sugar into the bloodstream.
They are also rich in essential nutrients, including magnesium, which has been linked to improved insulin sensitivity.
Cinnamon:
Cinnamon is a flavorful spice that has been used for centuries in traditional medicine. It has been found to have beneficial effects on blood sugar control.
Cinnamon contains compounds that mimic the action of insulin and help transport glucose into cells.
Including cinnamon in your diet, whether by sprinkling it on oatmeal or adding it to your morning coffee, may help regulate blood sugar levels.
Berries:
In addition to being delicious, berries like blueberries, strawberries, and raspberries are also high in antioxidants, vitamins, and fiber. Despite their natural sweetness, they have a relatively low glycemic index, meaning they have a minimal impact on blood sugar levels.
Berries also contain compounds called anthocyanins, which have been shown to enhance insulin sensitivity and reduce the risk of developing type 2 diabetes.
Greek Yogurt:
Greek yogurt is a protein-rich food that can help stabilize blood sugar levels. It has a lower carbohydrate content compared to regular yogurt and is an excellent source of calcium and vitamin D. The protein and fat in Greek yogurt slow down digestion, preventing rapid spikes in blood sugar.
Choose plain Greek yogurt without added sugars and consider adding some berries or a sprinkle of cinnamon for extra flavor.
Nuts and Seeds:
Nuts and seeds, such as almonds, walnuts, chia seeds, and flaxseeds, are packed with healthy fats, fiber, and protein. These nutrient-dense foods have a minimal impact on blood sugar levels due to their low carbohydrate content.
Including nuts and seeds in your diet can help you feel fuller for longer and reduce the likelihood of overeating high-sugar or high-carbohydrate foods.
Garlic:
Garlic is not only a flavorful addition to meals but also has potential blood sugar-lowering properties. It contains a compound called allicin, which has been found to improve insulin sensitivity and increase glucose uptake by cells.
Including garlic in your cooking can add depth to flavors while providing potential health benefits for blood sugar control.
Turmeric:
Turmeric is a vibrant yellow spice commonly used in curry dishes. It contains a powerful antioxidant called curcumin, which has shown promise in improving insulin sensitivity and reducing inflammation associated with high blood sugar levels. Consider incorporating turmeric into your diet by adding it to soups, stews, or roasted vegetables.
End Note:
While these foods can be beneficial in managing blood sugar levels, it's important to remember that everyone's response to food can vary. It's recommended to monitor your blood sugar levels regularly and work with a healthcare professional or registered dietitian to develop a personalized dietary plan.
Alongside a balanced diet, regular exercise, stress management, and proper medication management are essential for optimal blood sugar control.
By making informed choices and adopting a healthy lifestyle, knowing what food reduces blood sugar, you can take significant steps towards achieving and maintaining stable blood sugar levels.
FAQs:
What causes low blood sugar?
Taking too much insulin. Not consuming enough carbohydrates for your insulin dosage. Timing of insulin administration. Physical activity duration and intensity: are some criteria that can cause low blood sugar.
What causes low blood sugar without diabetes?
Malnutrition or not eating (fasting) can cause your body to release too much insulin after meals, a condition known as reactive hypoglycemia or postprandial hypoglycemia (low blood sugar).
What does low blood sugar feel like?
Early warning signs may include hunger pangs, trembling or shakiness, and excessive perspiration. You may become disoriented and have trouble focusing in more intense situations. In extreme cases, hypoglycemia can render a person unconscious.
Does drinking water lower blood sugar?
Drinking lots of water aids in the kidneys' removal of excess sugar. We now know which foods lower blood sugar. However, drinking water can be more advantageous than eating. One study found that people who drink more water are less likely to have high blood sugar. And remember that water is preferable.
How to lower blood sugar quickly?
Taking fast-acting insulin is the quickest way to lower your blood sugar levels. Exercise is another quick, efficient method. However, if the situation is serious, you should visit a hospital. Hyperglycemia, or high blood glucose, is the medical term for high blood sugar levels. But one should follow a diet and should be aware of What food reduces blood sugar.
References:
Read Also: