Side Effects Of Onglyza
Onglyza (Generic Onglyza is known as Saxagliptin tablets). The brand name is Onglyza. It belongs to the Class of Antidiabetics, Biguanides/ Dipeptidyl Peptidase-IV Inhibitors drugs. Let's learn more on the side effects of Onglyza.
What is Onglyza?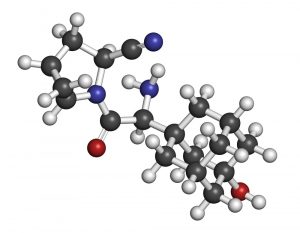 It belongs to the class of dipeptidyl peptidase-4 inhibitor oral hypoglycemics. DPP-4 inhibitors, also known as gliptins, are a type of oral hypoglycemics that work by inhibiting the dipeptidyl peptidase-4 enzyme (DPP-4).
They can be applied to manage type 2 diabetes mellitus. Hyperglycemia, often known as high blood sugar, causes symptoms like increased urination, thirst, confusion, tiredness, flushing, fast breathing, and the odor of fruit on one's breath.
For persons with type 2 diabetes, Onglyza is taken in conjunction with a healthy diet and exercise regimen to reduce high blood sugar. By raising the amount of insulin produced by the pancreas and reducing the amount of glucagon produced by the body, these medications aid in blood glucose regulation.
Keeping blood sugar levels under control helps prevent kidney damage, blindness, nerve damage, limb loss, and issues with sexual function. Let's know more on side effects of Onglyza.
How does Onglyza work?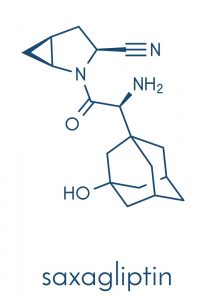 Onglyza is a diabetes medicine of the gliptin class that is used every day (DPP-4 inhibitors). These drugs help control blood sugar by increasing the amount of insulin the pancreas produces and decreasing the amount of glucagon the body creates.
Mechanism of action:
Onglyza is a type 2 diabetes medication that inhibits the dipeptidyl peptidase-4 (DPP-4) enzyme. A class of drugs known as DPP-4 inhibitors affects how incretins, or natural hormones, function in the body.
Incretins lower blood sugar by boosting the body's intake of sugar, mostly via raising insulin synthesis in the pancreas, and by decreasing the liver's manufacture of sugar. A membrane-associated peptidase called DPP-4 is present in a variety of tissues, lymphocytes, and plasma.
DPP-4 functions enzymatically and also through a binding mechanism with adenosine deaminase, which, when activated, transmits intracellular signals via dimerization. Saxagliptin's nitrile group creates a reversible, histidine-aided covalent connection with the S630 hydroxyl oxygen on DPP-4.
Inhibiting DPP-4 raises levels of glucagon-like peptide-1 (GLP-1) that promote the synthesis of insulin from pancreatic beta cells while inhibiting the generation of glucagon from pancreatic alpha cells.
Onglyza Dosage: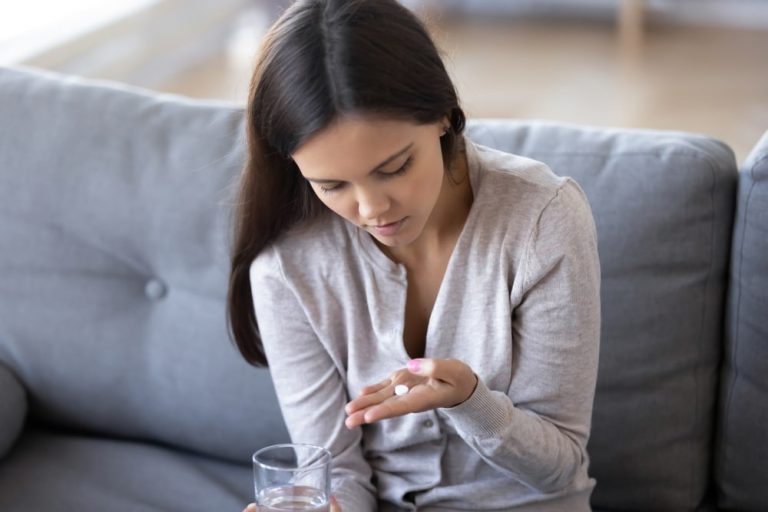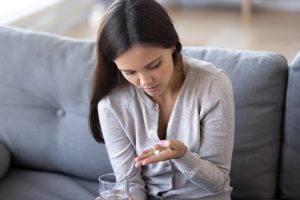 Recommended Dosage:
The recommended dosage of Onglyza is 2.5 mg or 5 mg once daily taken regardless of meals. Onglyza tablets must not be split or cut, and should not be exceeded the dosage to avoid unnecessary side effects of Onglyza.
Dosage in Patients with Renal Impairment:
Patients with eGFR 45mL/min/1.73 m2 are advised not to change their Onglyza dosage. Increasing the dosage can result in side effects of Onglyza to shoot up.
For patients with eGFR 45mL/min/1.73 m2, the recommended dosage of Onglyza is 2.5 mg once daily (independent of meals) (which includes a subset of moderate or severe renal impairment, or with end-stage renal disease requiring haemodialysis).
The dosage is determined by your medical history, treatment response, and any additional medications you may be taking. Always consult your physician to avoid side effects of Onglyza.
Onglyza Price:
It can range from $430 to $560 for 5mg Onglyza (30 tablets), but there can be huge discounts after using discount codes, Onglyza coupons and offers.
One can avail these offers on Onglyza from OffshoreCheapMeds website. Check out for great value deals and Onglyza coupons.
| | | |
| --- | --- | --- |
| Medication | Cost | Shop |
| Onglyza 2.5mg | $40.44/28 pills | Check Now |
| Onglyza 5.0mg | $28.46/28 pills | Check Now |
Best Onglyza Prices
Onglyza Alternatives: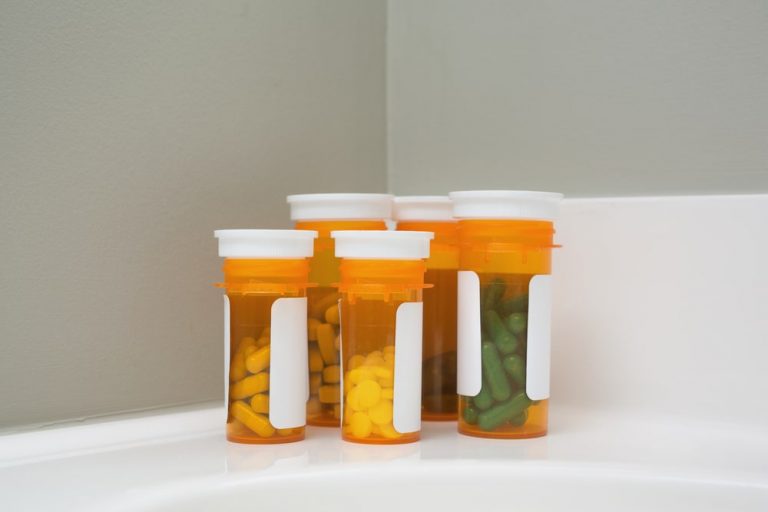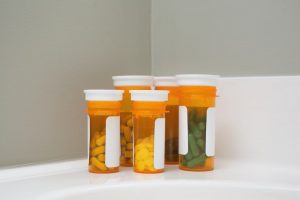 Tradjenta (Linagliptin), Nesina, and Januvia (Sitagliptin) are more medications in the same class (alogliptin). Compared to other medications in its class, there are more side effects of Onglyza.
One ergot alkaloid, bromocriptine (Cycloset), has received FDA approval for type 2 diabetes. Doctors do not frequently prescribe or suggest this drug, nevertheless.
Bile acid sequestrants are commonly used to control cholesterol levels, but they can also support stable blood sugar levels. For type 2 diabetes, only colesevelam (Welchol) has received approval.
Side Effects of Onglyza: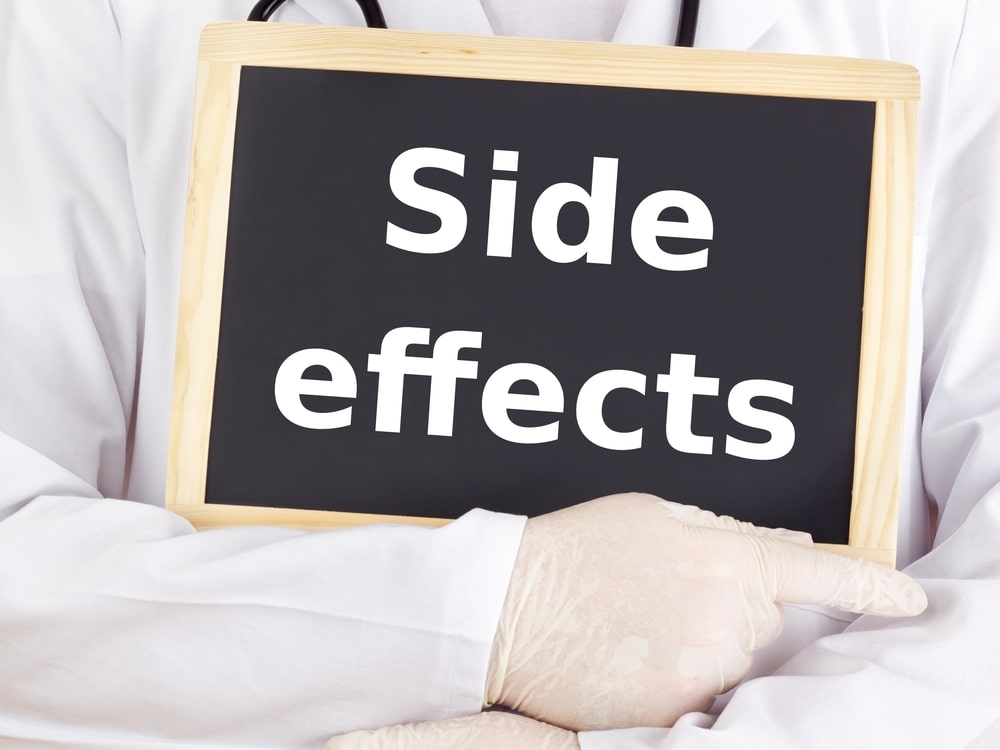 Common side effects of Onglyza:
More than 1 in 100 people who use saxagliptin have these typical adverse effects. You can take the following actions to assist you deal with them:
Feeling faint or dizzy:
Until you feel better, halt what you're doing and sit or lie down. If you're feeling lightheaded or exhausted, avoid operating machinery, tools, or vehicles. Alcohol will only make you feel worse, so avoid drinking it to skip the side-effects of Onglyza.
Headaches:
Headache is one of the common side effects of Onglyza. Make sure to get plenty of rest and fluid intake. Don't overindulge in booze. Request a painkiller recommendation from your pharmacist. If the headaches are severe or persist longer than a week, consult your doctor.
Diarrhea:
To prevent dehydration, drink plenty of water or other liquids. Peeing less frequently than normal or having urine with a strong odor are indicators of dehydration. Without first consulting a pharmacist or doctor, avoid taking any additional medications for treating diarrhea, one of the prominent side effects of Onglyza.
Your contraception may not work if you take birth control pills and Onglyza (saxagliptin) causes severe diarrhea for longer than 24 hours, making it a quite often occurring side effects of Onglyza. What to do can be found on the pill packet.
Stomach ache:
Try to unwind and relax. Eating smaller, more frequent meals and drinking slowly can be beneficial. It could also be beneficial to place a heat pad or covered hot water bottle on your stomach. Speak with your pharmacist or physician if you're in a lot of discomfort or having side effects of Onglyza.
Feeling or being sick (nausea or vomiting):
To see if it helps, try taking Onglyza (Saxagliptin) with or after food. Try to eat more often and in smaller portions. Drink lots of liquids, such as squash or water. Try drinking tiny amounts of water frequently if you're ill and want to avoid side effects of Onglyza.
Saxagliptin may cause you to vomit if you take birth control tablets, which could mean that your method of contraception won't work to prevent pregnancy. For instructions, check the pill packaging.
Urinary tract infections (UTIs):
If you experience side effects of Onglyza such as UTI symptoms, speak with your doctor right away. These include sudden or increased urination, pain while urinating, smelly or murky urination, and lower abdominal pain. If necessary, take paracetamol to reduce the pain along with plenty of water.
Cold-like symptoms:
As soon as you have symptoms like a sore throat or sinus infection, get lots of rest and drinks. For a few days, try taking ibuprofen or paracetamol on a daily basis. Ask your doctor for advice if the symptoms come back after you stop using the medicines.
Serious side effects of Onglyza include:
Joint pain,
Unusual skin blisters,
Signs of heart failure (such as shortness of breath, swelling ankles/feet, unusual tiredness, unusual/sudden weight gain).
These are the major side effects of Onglyza you can experience while taking the medication.
Although Onglyza by itself usually does not cause low blood sugar (hypoglycaemia), low blood sugar may occur if this drug is prescribed with other diabetes medications.
Symptoms of low blood sugar include:
Sudden sweating,
Shaking,
Fast heartbeat,
Hunger,
Blurred vision,
Dizziness, or tingling hands/feet.
It is a good habit to carry glucose tablets or gel to treat low blood sugar. If you don't have these reliable forms of glucose, rapidly raise your blood sugar by eating a quick source of sugar such as table sugar, honey, or candy, or drink fruit juice or non-diet soda.
Low blood sugar is more likely if you drink large amounts of alcohol, do unusually heavy exercise, or do not consume enough calories from food. To help prevent low blood sugar, eat meals on a regular schedule, and do not skip meals.
Precautions: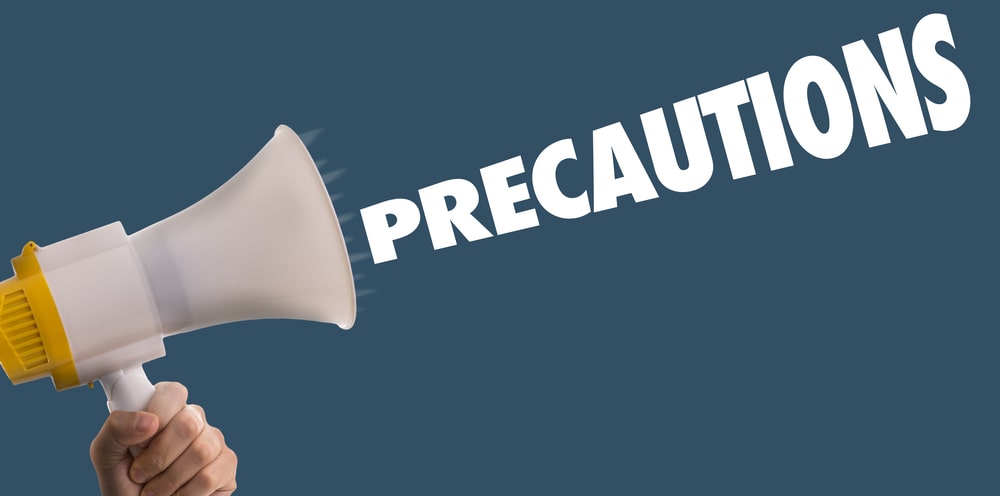 Some of the precautions include:
Inform your doctor or pharmacist if you have any allergies before using Onglyza or have experienced earlier with side effects of Onglyza, including those to other medications.

Inactive chemicals in this product have the potential to trigger allergic reactions or other issues. Inform your doctor or pharmacist of your medical history before taking this medication, particularly of kidney disease, pancreas disease (pancreatitis), risk factors for pancreatitis (such as gallbladder stones, frequent alcohol use or abuse, high levels of fats or triglycerides in the blood), and heart failure.
Due to excessively low or high blood sugar, you might feel lightheaded, groggy, or sleepy. Until you are certain that you can perform such activities safely, avoid driving, using machinery, or engaging in any other activity that calls for attention or sharp vision.
While taking this medication, try to avoid alcohol as it can raise your risk of pancreatitis and low blood sugar.
When your body is under stress, controlling your blood sugar may be more difficult (such as due to fever, infection, injury, or surgery). Consult your doctor because this can call for modifications to your drug regimen, treatment schedule, or blood sugar monitoring.
Inform your surgeon or dentist of all the products you use prior to surgery (including prescription drugs, non-prescription drugs, and herbal products).
This drug should only be taken during pregnancy if absolutely necessary. Describe the advantages and disadvantages to your doctor.
Diabetes can develop during pregnancy or get worse. With your doctor, go over a plan for controlling your blood sugar during pregnancy. During your pregnancy, your doctor might alter your diabetes therapy (such as diet and medications including insulin).
Onglyza Lawsuit: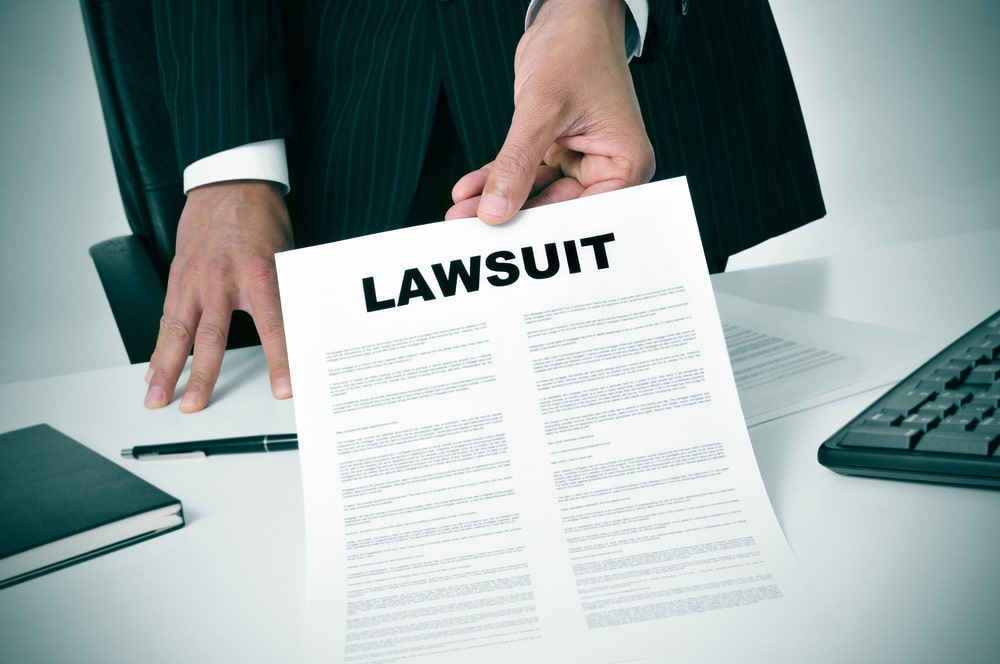 The Food and Drug Administration (FDA) warns that using Onglyza could raise the risk of congestive heart failure, one of the side effects of Onglyza. An FDA advisory committee recently suggested that the medication's label be revised to add a warning about the risk of heart failure, which was not previously present.
You may be able to sue AstraZeneca for damages if you or a loved one took Onglyza and experienced side effects of Onglyza such as heart failure or even passed away as a result. (Most crucial side effects of Onglyza).
The FDA released new guidelines in 2008 for assessing the dangers of brand-new medicines for Type 2 diabetes. It was specifically mentioned by the FDA that "businesses should perform a more complete study of the cardiovascular risks associated with their pharmaceuticals throughout the product's development stage."
Onglyza satisfied the 2008 FDA Guidance's statistical requirements for cardiovascular events (such as heart attacks), but the FDA had concerns about the quality of the studies used to achieve these requirements and was not persuaded of the medication's cardiovascular safety.
Saxagliptin may be associated with a decreased risk of cardiovascular events, but the FDA did not permit AstraZeneca to include this in the prescribing instructions for Onglyza due to limitations in the clinical research data.
The FDA increased the requirements for post-approval Onglyza testing in response to these same restrictions. In other words, the FDA required AstraZeneca to conduct extra testing after the drug was licenced since it was unclear from premarketing trials if Onglyza fulfilled its standards for cardiovascular safety.
The 2013 NEJM study was conducted to fulfill this post-marketing criteria; it revealed an elevated risk of heart failure in Onglyza users and marked the crucial side effects of Onglyza.
FAQs:
What is Onglyza used to treat?
Onglyza (Saxagliptin) helps persons with type 2 diabetes manage their high blood sugar levels in conjunction with a healthy diet and exercise regimen. Keeping blood sugar levels under control helps prevent kidney damage, blindness, nerve damage, limb loss, and issues with sexual function.
How much does Onglyza cost?
Depending on the drugstore you go to, a supply of 30 Onglyza oral tablets 2.5 mg costs roughly $505. But one can get heavy and attractive discounts on these medicines by visiting OffshoreCheapMeds website.
When was Onglyza approved?
It was approved on July 31st 2009.
What to take in place of Onglyza?
Tradjenta (Linagliptin) or Januvia (Sitagliptin) can be taken in place of Onglyza to avoid side effects of Onglyza.
When is the best time to take Onglyza?
The tablet can normally be taken whenever it is most convenient for you, although it is ideal to take your doses every day at the same time. Saxagliptin may be taken either before or following a meal.
What to do about Onglyza mood changes?
Continuous check on Blood sugar, taking proper diet according to plan, doing exercise and yoga with breathing exercises.
What kind of medication is Onglyza?
Saxagliptin, the active ingredient in Onglyza (saxagliptin), inhibits the DPP4 enzyme when taken orally and is used to treat high blood sugar either alone or in combination with other drugs, a healthy diet, and regular exercise. Patients with type 2 (non-insulin-dependent) diabetes are prescribed Onglyza.
How do you wean yourself off Onglyza?
Generally speaking, it will be crucial to progressively lower your dose over time by taking ever-smaller quantities. It is known as a tapering plan. Writing out your strategy with timelines outlining the days when you'll reduce your dose, how much you'll reduce it by, and for how long can be helpful. This is a method how one can wean off any medication and avoid side effects of Onglyza.
What effect does Onglyza have on the liver?
There is no documented reason why taking Onglyza could cause liver damage. The medicine is metabolized in the liver, mostly via the cytochrome P450 system (CYP 3A4), and it is possible that this metabolism will result in the production of a toxic or immunogenic intermediate that could harm the liver.
The few and self-limited cases of side effects of Onglyza on liver damage linked to DPP-4 inhibitors have cleared quickly and fully after the drug was stopped.
Although it has not been documented, the similarity in efficacy among the DPP-4 inhibitors raises the possibility of cross sensitivity to hepatic damage between the various drugs. However, there shouldn't be an increased risk of liver damage when using the other popular antidiabetic drugs currently in use.
References: