What are the benefits of Retin A Cream?
What is Retin A Cream?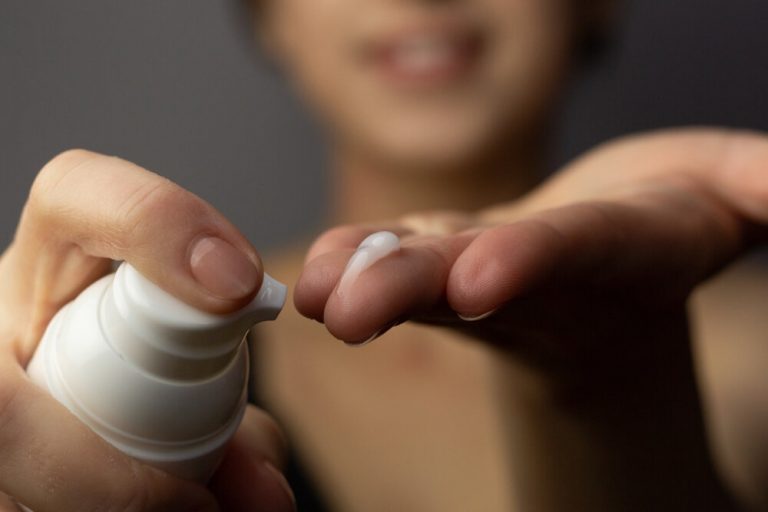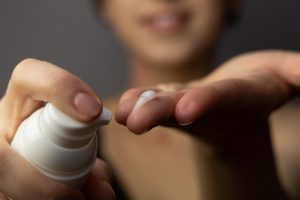 Retin A Cream is a topical cream used to treat acne. It also helps to reduce dark spots, fine lines, and wrinkles. Retin A cream contains the active ingredient tretinoin, also known as retinoic acid.
It is a derivative of Vitamin A. If you want to know about the benefits of Retin A cream, keep in reading this blog.
How Retin A cream works? The cream helps to remove the dead skin cells and promote the formation of new skin cells.
How to use Retin A cream?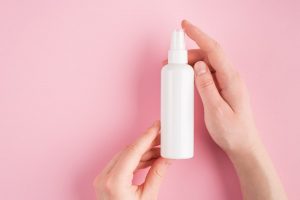 Use Retin A cream before bedtime once a day or as instructed by your doctor. Wash your face with a mild soap or face wash 30 minutes before applying the cream. Take a pea-sized amount of the cream on the tip of your finger.
Apply the cream only on the lesions or to the affected areas or of your face. Avoid using it near your eyes, ears, mouth, and corners of the nose.
Always use the Retin A cream as instructed by your dermatologist. Don't apply more frequently or in more amounts than your physician recommends. Applying too much cream can cause skin irritation and does not give you faster results.
Never use the cream on lesions on other parts of the body. It is not known if Retin-A cream is safe and effective for long-term use. There are a majority of benefits of Retin A Cream, scroll further to know more.
Benefits of Retin A Cream on face:
Retin A cream for acne: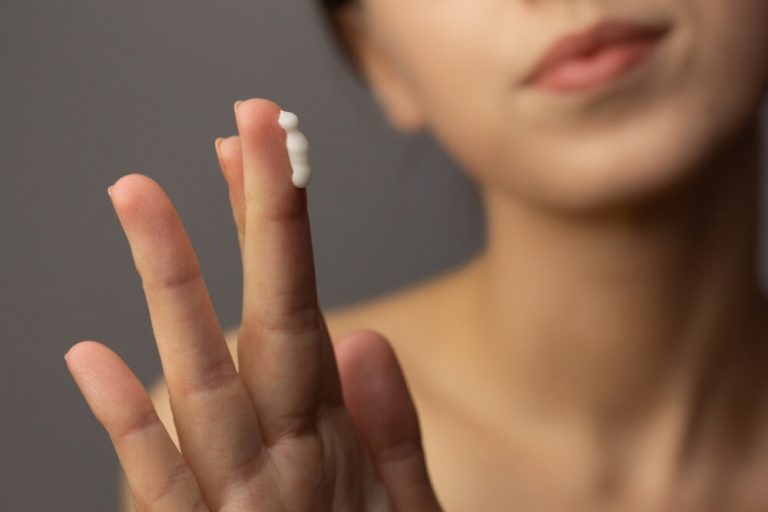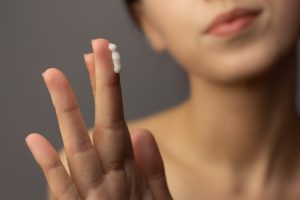 Retin A cream is an effective option for the treatment of acne. It speeds up cell turnover rate, removes dead skin cells, and prevents pores from clogging.
Retin A cream reduces inflammation and the number and severity of acne. It also promotes the healing of acne scars.
Daily use of Retin A cream helps improve skin appearance within 12 weeks.
Retinol for Acne scars: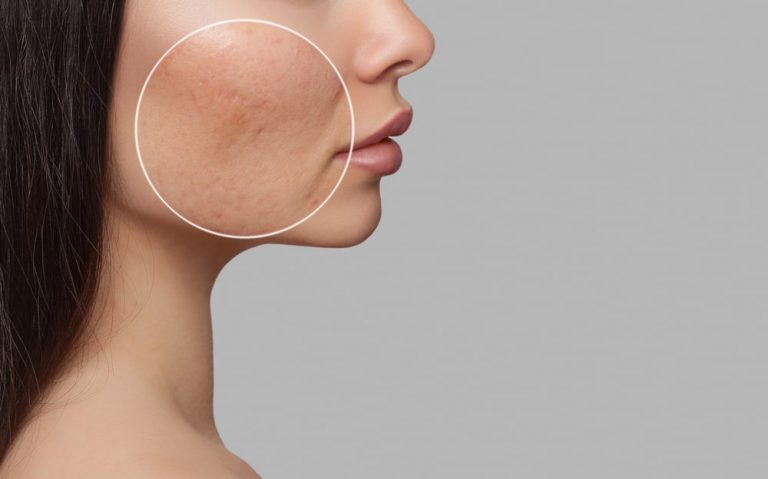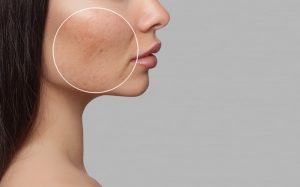 Acne scars occur because of injury and inflammation. These red, pink, or dark spots on one's skin may erupt as the acne heals, and might persist for many weeks.
In addition, picking or popping the pimples results in more injury to the skin. Also, might leave permanent scars. Topical treatments using retinol may assist in lowering the inflammation that accompany such breakouts and help prevent additional breakouts.
However, topical retinol treatment doesn't always work on serious acne scars that are raised or sunken.
Retin A Cream, the best night cream: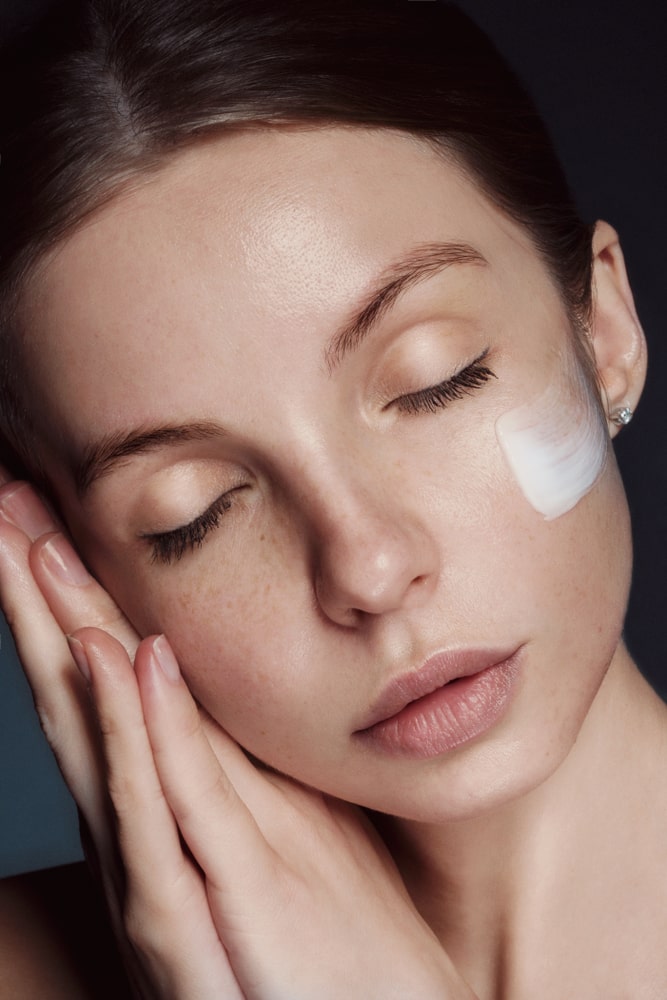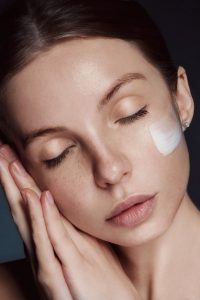 Due to extensive benefits of Retin A Cream, it is used at night for maximum results.
The skin has a higher regeneration ability and absorbs cream ingredients more easily at night time.
Retinol increases skin cell production (proliferation). It helps unclog pores. Retinol also exfoliates your skin and increases collagen production, which can reduce the appearance of fine lines and wrinkles, giving your skin a fresher, plump appearance.
So applying the Retin A cream at bedtime increases its effectiveness. It helps to speed up our cell turnover rate, clear acne, reduce fine lines, and wrinkles.
It ultimately improves skin structure, giving you a clear, smooth, and even skin tone.
Retin A cream for wrinkles: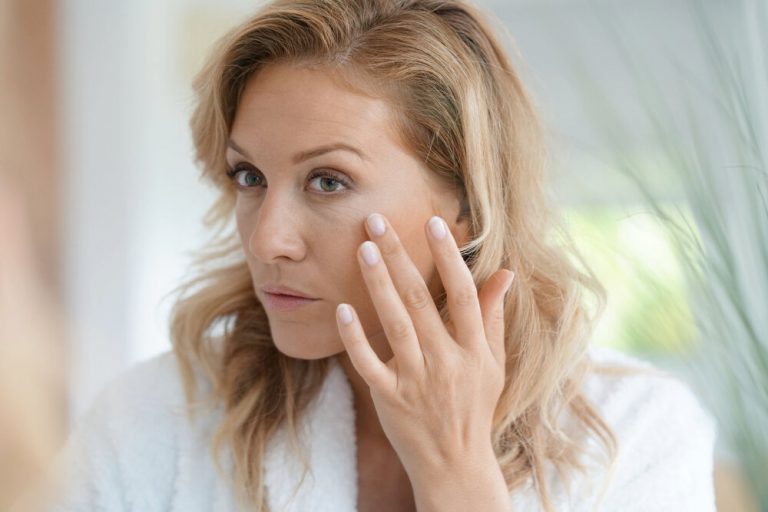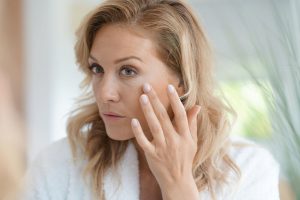 One of the most amazing benefits of Retin A Cream include reduction of fine wrinkles and dark spots on the face caused by sun damage.
It works by replacing the old and damaged skin cells with new skin cells. However, the cream does not permanently remove the deep wrinkles. Collagen production falls by nearly 1% every year after 20 years, adding to skin aging.
A research study found that Retin A cream enhanced the production of collagen in the skin by up to 80% over 10 to 12 months of nightly use.
Retin A cream for dark spots: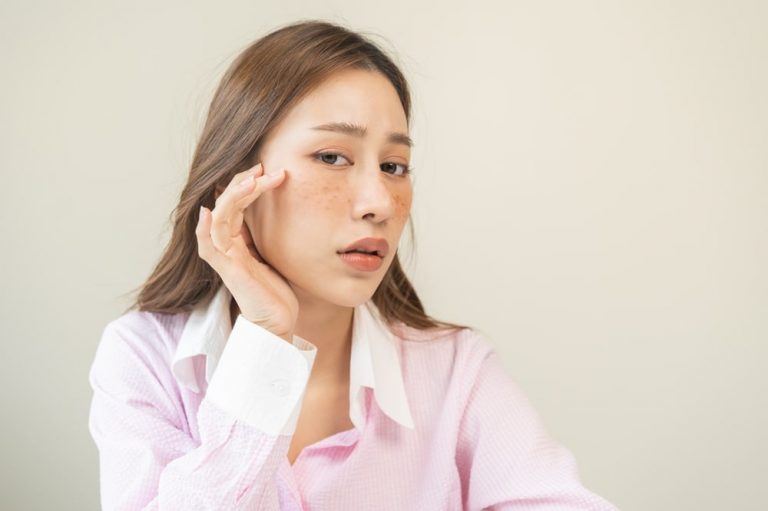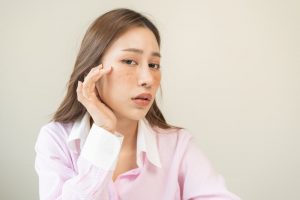 Retin A helps to improve skin texture and fade dark spots. All is needed is to apply just enough medication to very lightly cover the affected regions. Then, the medication needs to be rubbed gently rub. A pea-sized quantity is sufficient to cover the whole face.
A person might require using a moisturizer while using the lotion. If a person is using topical Retin A to lower age spots, it might take around three to four months before he or she notices results. Benefits of Retin A Cream are more and more.
Retin A cream for uneven skin tone: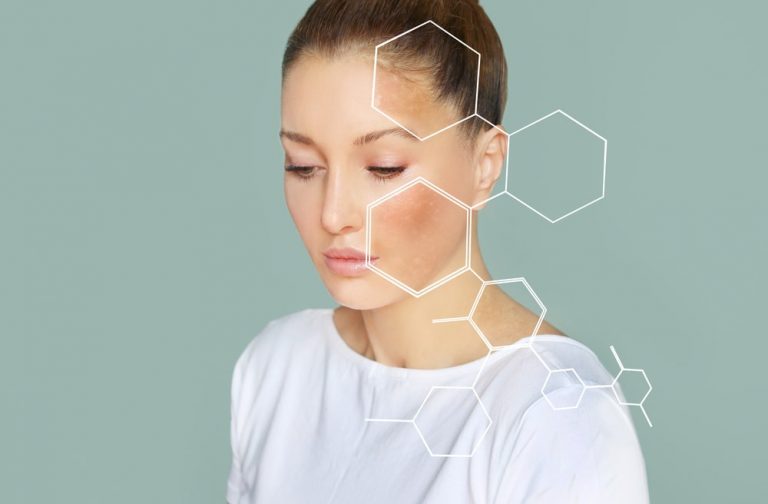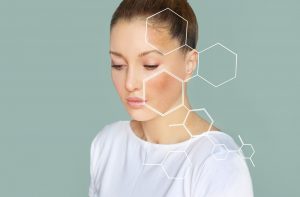 The cream helps to smoothen skin pigmentation by dispersing melanin granules. Melanin is a natural pigment that adds to skin, hair, and eye color.
When its production is too much, it produces flat brown spots or patches on the skin that are darker compared to a person's usual complexion.
Hyperpigmentation or an uneven skin tone might occur because of age, sun damage, medicines, hormonal alterations, and skin injury (from cuts or acne scars).
In another study, it was found that Retin A cream was effective in treating uneven skin tone with negligible overall lightening. Another study found Retin A to be efficacious.
Retin A cream for stretch marks: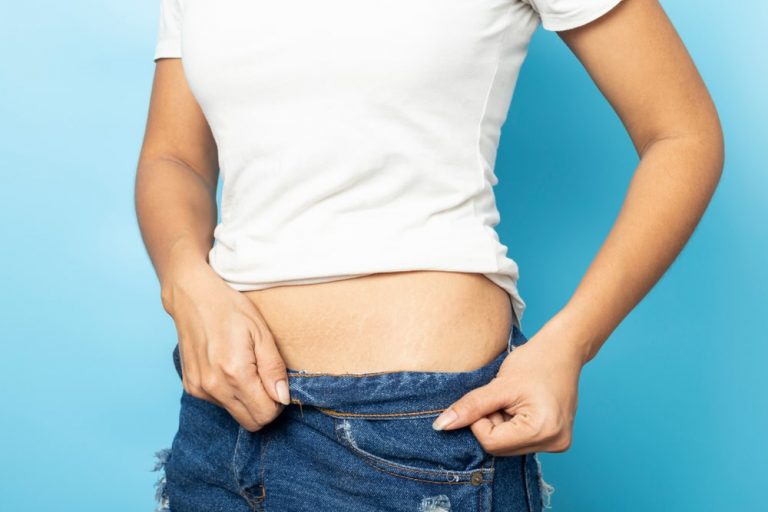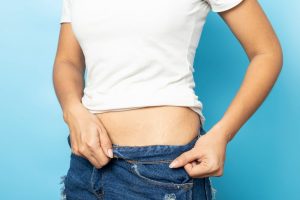 Retin A is derived from vitamin A, retinoids. A person applies this medication on the skin to improve the presence of stretch marks less than a few months old.
Tretinoin, when it works, helps to rebuild a protein in the skin called collagen, making the stretch marks look more like your normal skin.
Tretinoin, aids in rebuilding a protein in the skin named collagen, making the stretch marks look more like a normal skin.
Precautions: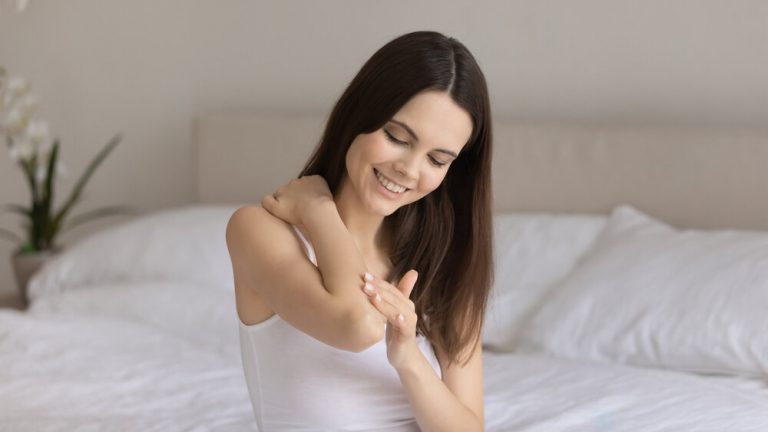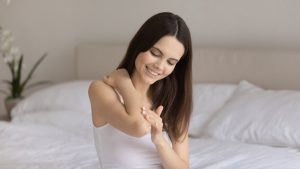 Avoid exposure to sunlight and sunlamps while using Retin A cream.
Do not use the cream if you have a severe sunburn.
Avoid harsh soaps and cosmetics that cause your skin to become extremely dry.
Do not use products containing a high amount of alcohol, astringents, sulfur, or salicylic acid.
Do not use this medicine in or around the eyes or lips, or inside of the nose. Spread the medicine away from these areas when applying. If it accidentally gets on these areas, wash with water at once.
Side Effects of Retin A Cream: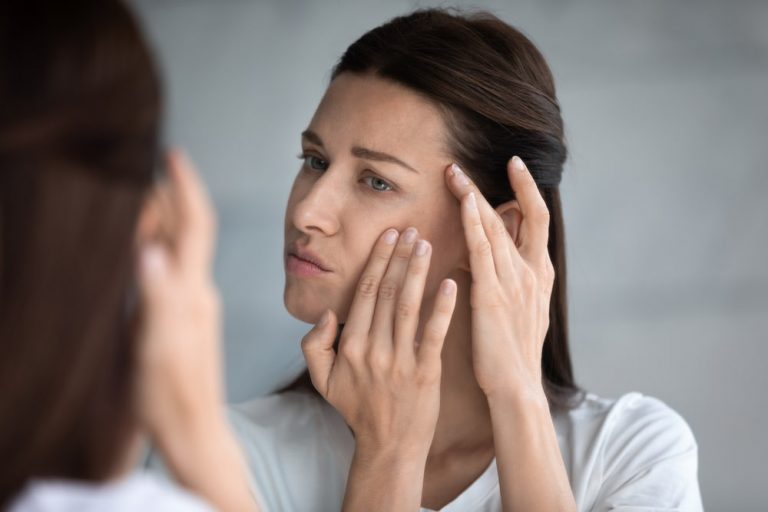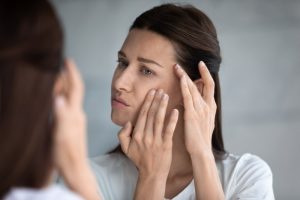 Retin A cream can cause side effects in people who have sensitive skin, such as red, swollen, and blistered skin, continuous itching, irritation, dryness, and burning sensation.
Tell your doctor right away if you have any serious side effects, including: blistering/crusting of the skin, severe burning/swelling of the skin, skin discoloration. A very serious allergic reaction to this drug is rare.
However, get medical help right away if you notice any symptoms of a serious allergic reaction, including: rash, itching/swelling (especially of the face/tongue/throat), severe dizziness, trouble breathing. But, side effects are very rare than the benefits of Retin A Cream.
Price of Retin A Cream: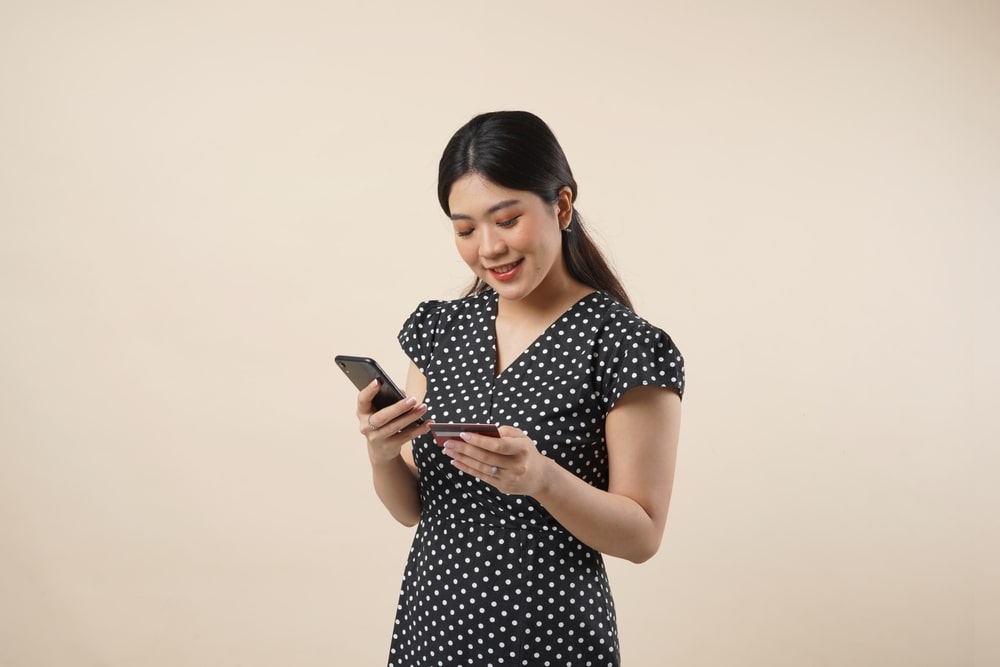 The price of Retin A cream 0.025% is approximately $93 for a supply of 20 grams, based on the pharmacy. Quoted prices are for cash-paying users and not applicable for people with insurance plans.
Retin A Cream buy online:
Retin A Coupons available at OffshoreCheapMeds. Where to buy Retin A cream? Retin A offers are available at OffshoreCheapMeds in the form of discount coupons. Costs are for cash paying clients only and are not applicable with insurance plans. This Retin A cost depends upon using the OffshoreCheapMeds discount coupons. Similarly, as other medications, Retin A cost may vary.
Factors that might have an impact on its price can be:
A patient's treatment plan.
Pharmacy person is using.
His or her insurance coverage.
Whether Retin A cream is under a savings program.
To discover Retin A cream cost for anybody, it is better to speak to the concerned healthcare provider, pharmacist, or insurance provider.
Utilizing a mail-order pharmacy.
Retin A cream Manufacturer Coupon.
Retin A cream patient assistance programs.
It is a must-buy product due to the astonishing benefits of Retin A Cream.
How do you know that Retin A Cream works for you?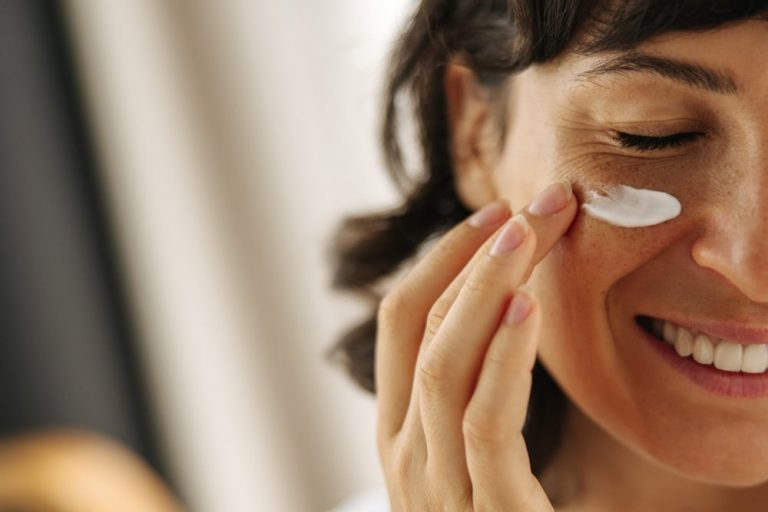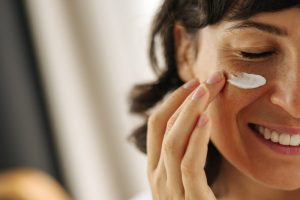 As retinoids may result in skin dryness and irritation, healthcare providers often suggest using them only every other day initially and then slowly working up to nightly use.
It is important to apply a sunscreen during daytime as retinoids increase sensitivity of the skin to sunlight. These medications should be applied constantly to maintain their benefits.
Retin A cream is a supercharged skincare active with lots of benefits. Benefits of Retin A cream include smoothing of fine lines and wrinkles. Skin turns more smooth and supple. Complexion becomes more even. Pores visibly shrink.
Also, a person may kiss blackheads and say goodbye to breakouts. These superpowers make this cream worthy of a spot in one's skincare plan. Retin A cream before and after effects are just wonderful!
FAQs:
How to buy Retin A Cream online?
You can buy Retin A cream by shopping online at our Online Pharmacy offshorecheapmeds.com. We offer great deals and discount coupons on prescription and OTC drugs to help you save on your prescriptions.
Where can I buy Retin A cream over the counter?
No. You can not buy Retin A cream over the counter. You require a valid prescription from your dermatologist for this medication.
Does Retin A require a prescription?
Yes. Retin A cream requires a valid prescription from a doctor. Retin A cream is available in 0.1%, 0.05%, and 0.025% strengths. Always use Retin A cream for the skin condition as directed by the doctor. Never give it to people with similar skin conditions as it may harm them.
What does Retin A cream do for your skin?
As retinoids aid in production of more collagen by the skin, they help to soften fine lines and wrinkles. In addition, they help to stimulate new blood vessels, which may give rosy colour to the skin. Retinoids also assist in fading age spots and smoothening the rough patches. Retin-A cream is a popular prescription alternative for aging skin. Thus, benefits of Retin A Cream keep on adding up.
Which is better: Retinol or Tretinoin?
Tretinoin is better than retinoid for reducing acne and the signs of aging. Tretinoin is strong and offers faster results to improve the appearance of your skin. It is best for people who have severe acne that develop deep into the skin.
Which is better for wrinkles, retinol, or hyaluronic acid?
Retinol is better for wrinkle treatment than Hyaluronic acid. It works deep in the skin to repair damaged skin cells. It also promotes collagen and elastin production that helps to reduce wrinkles. While hyaluronic acid works on the upper surface of the skin and keeps your skin moisturized. So, hyaluronic acid is best for dry skin treatment.
Does Retin A Cream help with Crepey skin?
Yes. One of the most important benefits of Retin A Cream include prevention of crepey skin. The cream contains a derivative of vitamin A called tretinoin. Tretinoin speeds up the removal of dead skin cells and promotes new skin cell formation. It also increases the production of elastin and collagen. It helps to improve skin elasticity and structure.
What is Retin A Cream for?
Retin-A helps to improve the cosmetic look of the skin, however the cream also assists to treat some functional skin issues like acne and precancerous conditions, including actinic keratoses.
How much Retinol in Retin A Cream?
In beginners, a majority of dermatologists suggest a retinol having a concentration of 0.25% to 1% to notice results. If a person's skin is not sensitive, he or she may generally tolerate something right in the middle.
Retin A cream how long to see results?
It may take 2-3 weeks of using Retin-A cream to notice any benefits. Yet, in some cases, it might take 6 weeks or more. Results are also so fast. Thus, there are tremendous benefits of Retin A Cream and a must add-on to one's skincare routine.
References: