Stiolto Respimat (Tiotropium/Olodaterol)
By the name of Stiolto Respimat (Tiotropium/Olodaterol), it is a name-brand prescription drug. It is an aerosol spray used to treat chronic obstructive pulmonary disease on a regular basis (COPD). The COPD umbrella includes conditions including chronic bronchitis and emphysema.
It is not recommended to use Stiolto Respimat for sudden breathing issues caused by COPD. Additionally, it is not permitted to be used to treat asthma. This medication helps in ease breathing by relaxing the muscles that surround the airways.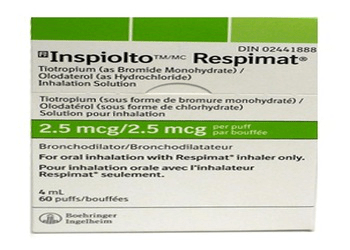 *Product images are for reference use only
Select your dosage
Rx Prescription Required
Stiolto Respimat (Tiotropium/Olodaterol)
2.5mcg/2.5mcg
Check Prices
Brand Stiolto Respimat 2.5mcg/2.5mcg
Product of New Zealand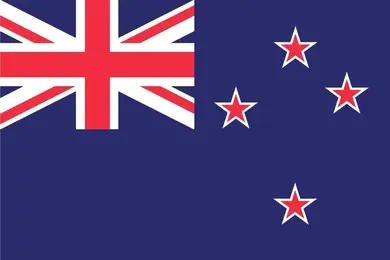 Manufactured by Boehringer Ingelheim
FREQUENTLY ASKED QUESTIONS (FAQs):
Why is Stiolto Respimat prescribed?
Stiolto is a maintenance inhaler indicated for preventing your breathing from deteriorating. This inhaler falls under the category of medications known as Respiratory Inhalant Combos. It is unidentified whether Stiolto Respimat is safe and efficacious in children.
Uses of Stiolto Respimat:
Maintenance Treatment of COPD: Stiolto Respimat is used for long-term, once-daily maintenance treatment of people suffering from COPD involving chronic bronchitis and/or emphysema.
Side Effects of Stiolto Respimat:
Cough
Shaking
Nervousness
Sore throat
Body aches
Runny or stuffy nose
Stiolto Respimat Dosage:
Every actuation from the Stiolto Respimat inhaler gives 2.5 mcg tiotropium, which equals to 3.124 mcg tiotropium bromide monohydrate) and 2.5 mcg olodaterol (equals to 2.736 mcg olodaterol hydrochloride) from the mouthpiece.
How to use Stiolto Respimat?
You should use Stiolto Respimat according to your doctor or healthcare professional's instructions.
Stiolto Respimat is taken as two inhalations (puffs), once a day. When you first get your prescription for Stiolto Respimat, your healthcare professional will explain how to use the inhaler.
Drug Interactions of Stiolto Respimat:
Some drugs might have an effect on how Stiolto Respimat works. Tell your healthcare provider if you are using any of these:
Atropine
Aclidinium
Beta-blockers
Diuretics
Ipratropium
Theophylline
Drugs for treating depression (MAO inhibitors, TCAs)
Steroids (dexamethasone, prednisolone, prednisone, hydrocortisone, methylprednisolone)
Other asthma medications
Umeclidinium
Stiolto Respimat Precautions:
Tell your healthcare provider if you are pregnant or lactating, or if you experience liver or kidney problems, heart disorders, hypertension, diabetes, electrolyte imbalance, or seizures.
Also, inform your doctor if you are hypersensitive to atropine.
Avoid using this medication if you are experiencing a severe COPD attack, or if signs of a COPD attack have already begun.
Safety and Storage:
Store it at room temperature. Keep medications out of the reach of kids and do not share your medication with anyone.
Stiolto Respimat Cost:
The cost for Stiolto Respimat is $636.54 for 1, 4 grams of 2.5MCG/ACT Aerosol Solution. You can easily obtain Stiolto Respimat from OffshoreCheapMeds.
How to lower long term Stiolto Respimat Cost?
OffshoreCheapMeds is one of the simplest ways to reduce the cost of Stiolto Respimat. OffshoreCheapMeds is a safe and accredited international pharmacy that offers the lowest Stiolto Respimat cost.
How does Stiolto Respimat work?
Stiolto Respimat consists of active drugs, Tiotropium and Olodaterol. Tiotropium falls under the category of medications called anticholinergics. It acts by relaxing the airway muscles in order that they get dilated and patients can inhale in air more easily. The other drug, Olodaterol, acts by binding to the beta-2 adrenergic receptors found in bronchioles and gives rise to bronchodilation. Hence, the patient doesn't suffer difficulty in breathing.
What to do if you miss a dose of Stiolto Respimat?
You can skip the missed dose if it's the time of your next dose. Use your next dose and avoid using double doses to catch up.
What if you overdose on Stiolto Respimat?
In case of overdosing with this medication, search for an instant medical attention or call the Poison Helpline at 1-800-222-1222.
What kind of inhaler is Stiolto?
Stiolto Respimat (tiotropium bromide and olodaterol) Inhalation Spray is a prescription medication indicated for chronic use, 2 puffs once a day, in regulating signs in adults with COPD.
How much is Stiolto Respimat without insurance?
The average retail price of Stiolto Respimat is approximately $595.74 for 1, 4GM of 2.5-2.5MCG/ACT Aerosol Solution without insurance.
When should I use Stiolto Respimat?
Stiolto Respimat can be used once a day to help prevent COPD signs on a long-term basis. It doesn't act rapidly as a rescue medicine, hence it must not be used in emergency situations for sudden breathing issues.
References: