Protonix, a brand-name version of Pantoprazole, is available by prescription in tablet form in different strengths. Protonix is a medication used for the treatment of stomach ulcers, short-term treatment of erosive esophagitis due to gastroesophageal reflux disease You can save on generic Protonix cost when you buy Protonix online at our Online Pharmacy.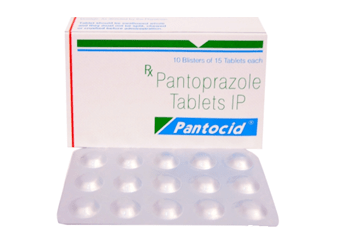 Select your dosage
Rx Prescription Required
Protonix (Pantoprazole)
20mg
Check Prices
Generic Equivalent To Protonix 20mg
Product of India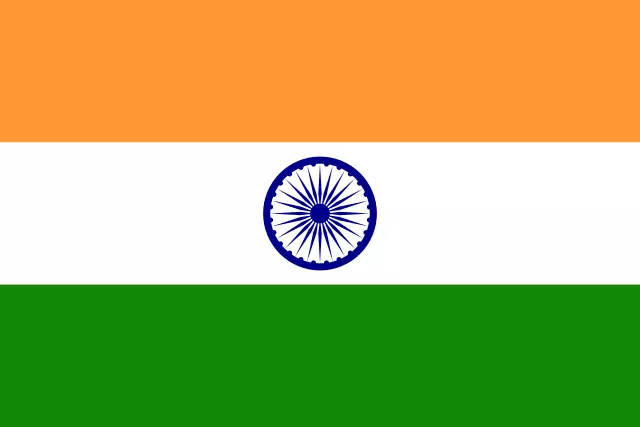 Manufactured by Sun Pharmaceuticals
Protonix (Pantoprazole)
40mg
Check Prices
Brand Protonix 40mg (Pantpas)
Product of Tirkey
Manufactured by Takeda Pharmaceuticals
Generic Equivalent To Protonix 40mg
Product of India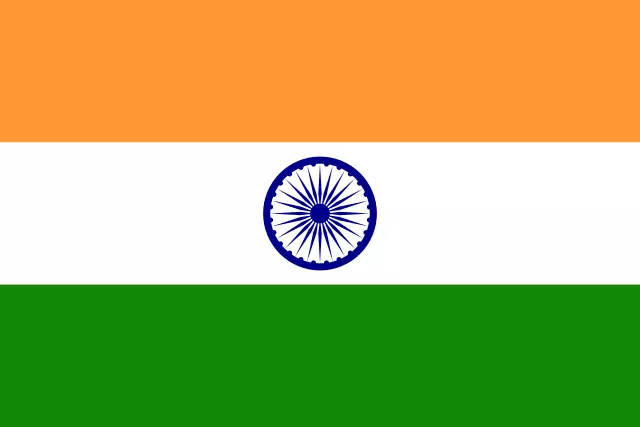 Manufactured by Sun Pharmaceuticals
FREQUENTLY ASKED QUESTIONS (FAQs):
What is Protonix used for?
Certain issues with the stomach and esophagus are treated with Protonix such as acid reflux. Protonix (Pantoprazole) is used to treat gastroesophageal reflux disease (GERD), a disorder that causes heartburn in adults and children over the age of five as well as the potential for esophageal injury from the backward passage of stomach acid.
Protonix cost may be out of reach for many people without insurance. However, pantoprazole sodium, an approved generic for Protonix, is quite reasonably priced. In people with GERD, pantoprazole is used to promote esophageal healing and stop future esophageal damage.
Additionally, it is applied to disorders where the stomach overproduces acid, such as adult Zollinger-Ellison syndrome. It functions by lessening the acid your stomach produces. Heartburn, swallowing issues, and chronic cough are all alleviated by this medicine. It aids in the repair of esophageal and stomach ulcers and may aid in the prevention of esophageal cancer.
Proton pump inhibitors a.k.a PPIs are a class of medications that includes Protonix. Protonix indications are recommended for maintaining erosive esophagitis healing and lowering the recurrence rates of daytime and nighttime heartburn sensations in adults with GERD.
Gastroesophageal Reflux Disease-Related Erosive Esophagitis Short-Term Treatment (GERD): For the short-term (up to 8 weeks) therapy of erosive esophagitis, Protonix is recommended for use in adults and children patients five years of age and older. Adult patients who have not recovered after 8 weeks of therapy may be given another 8-week PROTONIX course. It has not been determined whether treatment for pediatric patients longer than 8 weeks is safe.
Upkeep of Erosive Esophagitis's (EE) healing: In adult GERD patients, Protonix is recommended for maintaining EE healing and lowering the risk of daytime and overnight heartburn relapses. Controlled studies were only conducted for a year.
Conditions Caused by Pathological Hypersecretion, Including Zollinger-Ellison Syndrome: The long-term management of pathological hypersecretory diseases, such as Zollinger-Ellison (ZE) Syndrome, is advised for Protonix.
How to take Protonix?
Protonix is available as a delayed-release tablet and as delayed-release granules to be swallowed orally. This prevents the medication from being broken down by stomach acids. The delayed-release granule packets must be combined with applesauce or apple juice before being ingested or administered via a feeding tube.
Protonix is typically given once per day to manage and treat GERD. Pantoprazole is often given twice daily to address situations where the stomach produces excessive amounts of acid. The granules are often given 30 minutes before a meal, although the delayed-release tablets can be taken with or without food. Take this medicine every day at around the same time(s).
Do not chew, break, or crush the tablets; instead, swallow them whole. Ask your doctor to prescribe two of the 20 mg tablets in its place if the 40 mg pill is too large for you to swallow.
Ask your healthcare provider for specific directions on how to mix and administer the granules if you are administering them via a nasogastric tube.
Antacids can be administered in addition to this medication if necessary. Take pantoprazole at least 30 minutes before sucralfate if you are also taking it.
To reap the greatest benefits from this drug, take it frequently. Take it at the same time every day to aid in memory. Even if you feel better, keep taking this medication for the full duration of the recommended course of treatment. Never take it in larger or fewer amounts, or for longer periods of time than your doctor has advised.
Pantoprazole Interactions:
Methotrexate is a product that may interact with this medication (especially high-dose treatment).Some products require stomach acid to be adequately absorbed by the body. Since pantoprazole lowers stomach acid, it might alter how well these items function.
Ampicillin, atazanavir, erlotinib, nelfinavir, pazopanib, rilpivirine, and a few azole antifungals (itraconazole, ketoconazole, posaconazole), among others, are some of the medications that are impacted.
This medicine may affect the findings of some laboratory tests, particularly those looking for tumours in the blood or for tetrahydrocannabinol-THC in the urine. Make sure all of your doctors and the lab staff are aware that you use this medication.
For up to 24 hours, pantoprazole reduces the signs and symptoms of acid reflux. Pantoprazole cost gets lowered when purchasing from Online E-pharmacies like OCM.
Protonix Dosage:
It is sold as either delayed-release tablets or delayed-release granules in packages for making oral solutions. The suggested dosages are listed.
For Adults: In Short-term Treatment of Erosive Esophagitis with GERD: 40mg: OD for 8 weeks.
For Children (5 years of age or older):In Short-term Treatment of Erosive Esophagitis with GERD: 20mg: OD for 8 weeks.
For Adults:
Maintenance of Healing for Erosive Esophagitis: 40mg: OD
For ZE syndrome: 40mg: Twice Daily
A further 8-week Protonix course may be considered for adult patients who have not recovered after treatment for the first eight weeks. Controlled experiments were only conducted for a maximum of 12 months.
Dosage regimens should be continued as long as clinically necessary and should be modified to meet the needs of each patient. Up to 240 mg per day of dosage has been used. Buy Protonix Online can help to reduce extra expenses and can help you get at a much cheaper rate than a physical store.
What are the Protonix Side Effects?
Following are the side effects:
The most common side effect of Protonix includes diarrhea and headaches.
The severe long-term side effects can be lupus symptoms, abnormally rapid or slow or irregular heartbeat, prolonged muscular spasms, or indications of low blood magnesium levels (such as rash on nose and cheeks, new or worsening joint pain).
Rarely, a serious intestinal disease brought on by the bacteria C. difficile may be brought on by this medicine. This comes under Protonix long term side effect. This condition could develop during treatment or several weeks to months after it has ended. If you experience diarrhea that doesn't stop, abdominal or stomach pain or cramping, a fever, or blood or mucus in your stool, call your doctor straight away immediately.
Proton pump inhibitors, such as pantoprazole, have infrequently led to vitamin B-12 insufficiency. Vitamin B-12 deficiency symptoms, including unusual weakness, a painful tongue, or tingling or numbness in your hands or feet, call your doctor straight once.
An allergic reaction to Protonix may results in rashes, itching or swelling (particularly of the face, tongue, or neck), extreme dizziness, difficulty breathing, or indications of kidney issues, seek medical attention right once (such as a change in the amount of urine).
Methotrexate is a product that may interact with this medication (especially high-dose treatment).
The list of potential negative effects is not exhaustive. Contact your doctor or pharmacist if you have any other side effects not covered above.
What are the Protonix Interactions?
Some products require stomach acid to be adequately absorbed by the body. Since pantoprazole lowers stomach acid, it might alter how well these items function. Ampicillin, atazanavir, erlotinib, nelfinavir, pazopanib, Rilpivirine, and a few azole antifungals (Itraconazole, Ketoconazole, Posaconazole), among others, are some of the medications that are impacted.
This medicine may affect the findings of some laboratory tests, particularly those looking for tumors in the blood or for tetrahydrocannabinol-THC in the urine. Make sure all of your doctors and the lab staff are aware that you use this medication.
Patients who have a history of recognized hypersensitivity to any formulation ingredient or substituted Benzimidazole should not take Protonix. Anaphylaxis, anaphylactic shock, angioedema, bronchospasm, acute tubulointerstitial nephritis, and urticarial are only a few examples of hypersensitivity reactions.
Patients receiving Rilpivirine-containing medicines should not take proton pump inhibitors (PPIs), such as Protonix. These are the Protonix contraindications.
Protonix For Pregnancy:
It is only advised to take this medication during pregnancy if there are no other options and the benefits exceed the risks. According to some specialists, this medication shouldn't be used during pregnancy. This drug is excreted in breast milk. Before breastfeeding, speak with your doctor.
How much does Protonix Cost?
The Protonix costing differs according to the power they are available:
For 40mg: 30 tablets for around $375 to $450.
For 20mg: 30 tablets for around $350 to $420.
For Granules of 40mg: It can start from around $450 and can go up to $500.
Buy Protonix online can be helpful as Pantoprazole cost can be brought down and discounts can be obtained from buying it from E-pharmacies, like OffshoreCheapMeds, where they offer Protonix coupons that can help to buy medicine at a much-discounted rate.
Pay less for Protonix cost with coupons from OffshoreCheapMeds. Generic Pantoprazole cost can start from $20 when you buy Protonix online from us. Generic medicines are cheaper because brand-name medicine development and marketing expenses are not included in the price of production, and generic medications are less expensive. Typically, the cost of research, patenting, development, marketing, and promotion is included in the price of new pharmaceuticals.
How long does it take Protonix to work?
Within two to three days, you ought to start feeling better. It may take up to 4 weeks to start working properly, so you might still experience some side effects during this period.
What are the probable side effects of Protonix withdrawal?
Stopping PPI therapy might result in rebound acid hypersecretion, which can briefly bring on symptoms like heartburn, regurgitation, or indigestion.
Is Protonix an antacid?
No. Protonix is a proton pump inhibitor (PPI). PPIs are powerful medications that block the production of acid in the stomach. They treat acid-reflux and related conditions.
Is Protonix a PPI?
Yes. PPIs (proton pump inhibitors) lessen the amount of acid your body produces. When antacids or H2 blockers don't relieve heartburn, they are effective. A PPI will provide longer-lasting relief from your symptoms, however, it may take a little longer. Most forms begin to function after a few days.
When to take Protonix?
Relating to Protonix, the amount of acid produced by the stomach is decreased by Protonix. It is used to treat acid reflux, heartburn, and gastro-oesophageal reflux disease (GORD), which is when acid reflux occurs frequently.
Can Protonix be crushed?
No. It is not recommended. Do not split, crush, or chew Protonix For Delayed-Release Oral Suspension and Protonix Delayed-Release Tablets. Protonix oral suspension packet is a fixed dose and cannot be divided to make a smaller dose.
Can you take Protonix and Pepcid on the same day?
No interactions have been found between these two medicines. Also, consult your physician.
Does Protonix cause constipation?
Yes. It is a common side effect. You may have constipation while you're taking pantoprazole oral tablets.
What is the difference between Pantoprazole vs Omeprazole?
Both are considered equally effective, and both fall under PPIs, which can block acid production in the stomach. Pantoprazole is used off-label or over the counter for this infection, although omeprazole is FDA-approved to treat H. pylori when combined with other medications. Both medications have additional off-label uses for Barrett's oesophagus and ulcers brought on by nonsteroidal anti-inflammatory drug use (NSAIDs). Consultation with the physician is always recommended.
Why take pantoprazole first thing in the morning?
Pantoprazole is usually recommended in the morning or before meals so that its efficacy is not reduced by the food we take and absorption becomes easy and fast.
How soon after taking levothyroxine can I take pantoprazole?
Levothyroxine (a thyroid medication) may not absorb as well when used with pantoprazole, which will decrease its effectiveness. Omeprazole, pantoprazole (Protonix), and esomeprazole are among the drugs in this group that treat GERD and heartburn (Nexium). Since, these medicines lowers the acidity of the stomach, they can interfere and lower the absorption of Levothyroxine. It is suggested to aim for a gap of 2 hours between them as both of these medicines are taken empty stomach.
Important
HOW TO USE THIS INFORMATION: This is a summary and does NOT have all possible information about this product. This information does not assure that this product is safe, effective, or appropriate for you. This information is not individual medical advice and does not substitute for the advice of your health care professional. Always ask your health care professional for complete information about this product and your specific health needs.
How to Buy Protonix online?
People can buy Protonix online by calling Offshore Pharmacy customer support, or by placing an online order at offshorecheapmeds.com and you get best Protonix cost. In addition, customer support is backed by a chat feature. For extra information, search on the "How to Order" page on offshorecheapmeds.com.
Is it possible to Buy Protonix Online?
Yes, licensed medical practitioners may recommend you to buy Protonix online after a medical assessment. Patients can discuss with their online doctors to understand the disease/disorder and then the doctor will provide a prescription for the medication accordingly. Then, you can share the Rx with us via email, fax or upload the prescription to a licensed online Canadian pharmacy.
Is Protonix over the counter?
No. A valid prescription is required to buy Protonix online. OffshoreCheapMeds offers the best Protonix cost online so you can save more on your prescription. While processing the order for Protonix (Pantoprazole), it is essential to get a valid prescription from the concerned doctor. The prescription may be scanned, emailed, or uploaded at OffshoreCheapMeds. Otherwise, we at OffshoreCheapMeds can also contact the concerned doctor to obtain a valid prescription.
<
Getting an order of Protonix (Pantoprazole) online from OffshoreCheapMeds
OffshoreCheapMeds is a totally safe and secure way to order medications online. It works similarly to any other traditional pharmacy. Offshore Cheap Meds aims at serving safe and affordable prescription medication to people. You just only need to have your prescription from a licensed doctor.
Are there any Protonix coupons?
Yes, OffshoreCheapMeds offers a Protonix coupon with an additional discount to help people save on Pantoprazole cost. Using the coupon code mentioned on the website, people can save several dollars on their Protonix cost. People must take care of the minimum order value. They can use the coupon at checkout to attain swift discounts, hence, they can pay less for their prescription.
Do OffshoreCheapMeds ship medications to the United States?
Yes. OffshoreCheapMeds deliver all around the United States of America. Once the product has been dispatched, an email notification is sent to the customer.
Is there any option for express shipping?
An express shipping alternative is obtainable to buy Protonix online. The delivery time is seven to twelve business days. People can check this alternative of Express shipping at the checkout page while processing the medication order.
How to refill a prescription?
Offshore Pharmacy make it easy to refill a particular medicine. By going to the reorder section of My Account tab, a person can easily put a refill alternative available online. For ordering a refill, call us or chat with customer support. Also, this live chat feature is one of the convenient ways to reach us while doing a refill order.
Is Generic available for Protonix?
Yes. A generic version of Protonix has been approved by the FDA. Prior to insurance coverage or coupons, the average retail Protonix cost is around $794.78 for 30, 40mg Packet. At OffshoreCheapMeds, we help reduce the overall Pantoprazole cost of the prescription with our pharmacy coupons which the person can apply at the time of checkout on the Offshore website.
How much does Protonix cost?
The average retail Pantoprazole cost is around $794.78 for 30, 40mg Packet, depending on the pharmacy you visit to buy Protonix online. OffshoreCheapMeds offers pharmacy coupons so Protonix cost is affordable to anyone and anywhere on the planet.