Combivent Inhaler (Albuterol/Ipratropium)
Combivent Inhaler, a brand-name version of Albuterol / Ipratropium, is available by prescription in doses from different strengths. Combivent Inhaler is a combination of ingredients — a beta-2 agonist and another drug that acts on a different part of the pathways that control asthma. You can save on Combivent Respimat costs by filling prescriptions online at our Online Pharmacy.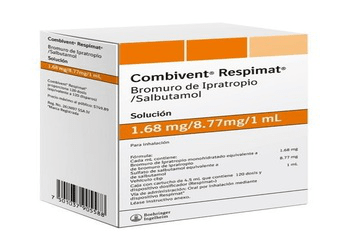 Select your dosage
Rx Prescription Required
Combivent Inhaler
20mcg/50mcg
Check Prices
Generic Equivalent To Combivent Inhaler 20mcg/50mcg
Product of India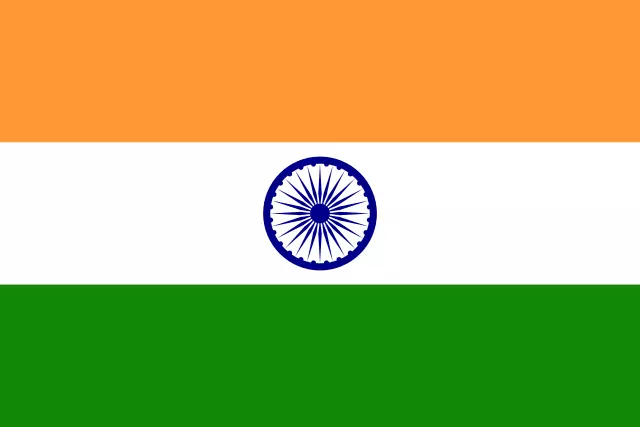 Manufactured by Cipla Limited
Combivent Inhaler
20mcg/100mcg
Check Prices
Brand Combivent Inhaler 20mcg/100mcg
Product of Canada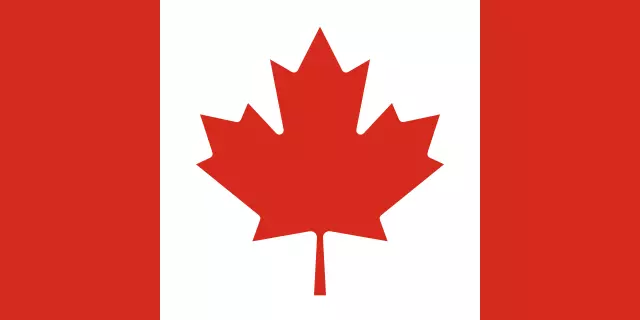 Manufactured by Glaxo Smithe Kline
Generic Equivalent to Combivent Inhaler 20mcg/100mcg
Product of New Zealand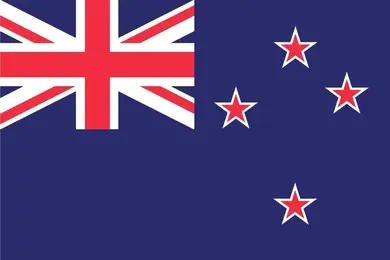 Manufactured by Rex
FREQUENTLY ASKED QUESTIONS (FAQs):
Why is Combivent Respimat prescribed?
Combivent Respimat is a combination of a short-acting anticholinergic and beta-adrenergic drug for managing reversible bronchospasms related to obstructive airway diseases in people demanding over one bronchodilator.
It's indicated for treating chronic obstructive pulmonary disease (COPD) in adults. COPD is a group of lung conditions that involves emphysema and chronic bronchitis. Combivent Respimat is a bronchodilator medication that works by opening up the breathing passages in your lungs, and you inhale it.
Uses of Combivent Respimat:
Combivent Respimat is a combination drug of ipratropium (an anticholinergic agent) and albuterol (a beta2-adrenergic agonist). The combination can be used in people with COPD on a regular aerosol bronchodilator who carries on having episodes of bronchospasm and who need a second bronchodilator.
Side Effects of Combivent Respimat:
The more common side effects of Combivent Respimat can include:
Headache
Cough
Infections that may have an effect on your breathing like acute bronchitis or cold
Breathing difficulties
Most of these side effects may leave within a few days or a couple of weeks.
Combivent Respimat Dosage:
The suggested dosage of Combivent Respimat is one inhalation four times a day. People can use extra inhalations as per need; yet, the total number of inhalations must not be more than six in 24 hours.
How to use Combivent Respimat?
Hold the inhaler in an upward position with the orange cap closed.
Turn the clear base in the direction of the white arrows present on the label until it clicks.
Flip the orange cap until it completely snaps open.
Exhale completely (in preparation to inhale the medicine).
While inhaling it slowly through your mouth, press the dark gray button and carry on inhaling slowly until your lungs are full.
Hold your breath for around five seconds, and then exhale.
If your doctor has recommended over one dose (puff), wait for 30 seconds and repeat the above-mentioned steps.
Put the cap back on.
Drug Interactions of Combivent Respimat:
Combivent Respimat has been used in combination with other medications:
Methylxanthines
Beta-adrenergic bronchodilators
Oral and inhaled steroids
Combivent Respimat Precautions:
If you're hypersensitive to Combivent Respimat, you must not take Combivent Respimat.
Combivent Respimat can result in heart issues if you have certain heart conditions. These may involve arrhythmia, hypertension, or coronary insufficiency (decreased flow of blood to the heart). If you have a heart disorder, ask your doctor if Combivent Respimat is appropriate for you.
Albuterol is found to worsen diabetes. If you are diabetic, ask your doctor if Combivent Respimat is suitable for you.
Also, Albuterol is seen to deteriorate seizure disorders. If you have a seizure disorder, discuss with your doctor if Combivent Respimat is appropriate for you.
Safety and Storage:
You must store Combivent Respimat at room temperature. Avoid freezing the medication.
Combivent Respimat Cost:
The cost for Combivent Respimat is nearly $615.69 without insurance for one inhaler. OffshoreCheapMeds offers the lowest Comivent Respimat price online.
How to lower long term Combivent Respimat Cost?
If you are looking to purchase Combivent Respimat from an Online Pharmacy in the USA, you can order from a safe and accredited international pharmacy such as OffshoreCheapMeds that provides the lowest Combivent Respimat cost.
How does Combivent Respimat work?
Combivent Respimat works by relaxing the airway muscles so that they open up and you can breathe more easily.
What to do if you miss a dose of Combivent Respimat?
If it is nearly the time of the next dose, skip the missed dose. Take your next dose at the normal time. Avoid taking double doses to catch up on the missed one.
What if you overdose on Combivent Respimat?
If you think you've consumed an excess of this drug, call your doctor or go to the nearest emergency room right away.
How often to use Combivent Respimat?
The advisable dosage of this medication is one inhalation 4 times a day. Avoid not to take more than six inhalations in 24 hours.
What does Combivent Respimat do?
Combivent Respimat is a bronchodilator that relaxes muscles in the airways and enhances the airflow to the lungs.
How long does it take for Combivent Respimat to work?
Combivent starts working in 15 minutes.
References:
How to Buy Combivent Inhaler online?
People can buy Combivent Inhaler online by calling Offshore Pharmacy customer support, or by placing an online order at offshorecheapmeds.com. In addition, customer support is backed by a chat feature. For extra information, search on the "How to Order" page on offshorecheapmeds.com.
Is it possible to buy Combivent Inhaler Online?
Yes, licensed medical practitioners may recommend to buy Combivent Inhaler online after a medical assessment. Patients can discuss with their online doctors to understand the disease/disorder and then the doctor will provide a prescription for the medication accordingly. Then, you can share the Rx with us via email, fax, or upload the prescription to a licensed online Canadian pharmacy.
Is there a need for a prescription to buy Combivent Inhaler online?
Combivent Inhaler (Albuterol/Ipratropium) is a drug that is sold only with a prescription provided by the doctor. While processing the order for Combivent Inhaler (Albuterol/Ipratropium), it is essential to get a valid prescription from the concerned doctor. The prescription may be scanned, emailed, or uploaded at OffshoreCheapMeds. Otherwise, we at OffshoreCheapMeds can also contact the concerned doctor to obtain a valid prescription.
How much amount can be ordered for Combivent Inhaler (Albuterol/Ipratropium)?
The maximum quantity of Combivent Inhaler that can be ordered online at a time is a 90-day supply. The quantity depends upon the directions and amount stated on the medical prescription. Refilling alternatives also come for future requirements.
Getting an order of Combivent Inhaler (Albuterol/Ipratropium) online from OffshoreCheapMeds
OffshoreCheapMeds is a totally safe and secure way to order medications online. It works similarly to any other traditional pharmacy. OffshoreCheapMeds aims at serving safe and affordable prescription medication to people. You just only need to have your prescription from a licensed doctor.
Do OffshoreCheapMeds ship medications to the United States?
Yes. OffshoreCheapMeds deliver all around the United States of America. Once the product has been dispatched, an email notification is sent to the customer.
Is there any option for express shipping?
An express shipping alternative is obtainable. The delivery time is seven to twelve business days. People can check this alternative of Express shipping at the checkout page while processing the medication order.
How to refill a prescription?
Offshore Pharmacy make it easy to refill a particular medicine. By going to the reorder section of the My Account tab, a person can easily put a refill alternative available online. For ordering a refill, call us or chat with customer support. Also, this live chat feature is one of the convenient ways to reach us while doing a refill order.
Is there any option for auto-refilling the prescriptions?
OffshoreCheapMeds does not automatically refill prescriptions. As it can be the case where a person no longer requires similar medication or the concerned doctor might go for dose adjustments or other factors. Yet, there is a refill reminder service available with us.