Zyban, a brand-name version of Bupropion, is available by prescription in tablet form in different strengths. Zyban is an atypical antidepressant primarily used to treat major depressive disorder and to support smoking cessation. You can save on brand name and generic Zyban by shopping online at our Online Pharmacy.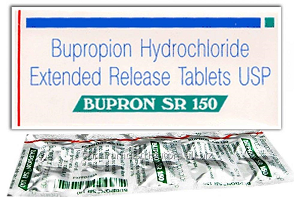 Select your dosage
Rx Prescription Required
Zyban (Bupropion)
150mg
Check Prices
Product of Turkey
Manufactured by Smithkline Beecham
Product of United Kingdom
Manufactured by Product of UK
Product of India
Manufactured by Sun Pharmaceuticals
FAQs:
Zyban is one among the multiple brand names for Bupropion. It belongs to the family of antidepressants however it also aids in quitting smoking. It comes in the form of an extended-release oral tablet.
Zyban is a prescription antidepressant drug which is used to treat depression mainly known as a seasonal affective disorder (SAD). However, it also alters the chemicals in the brain in such a way thus reducing withdrawal symptoms and the urge to smoke or nicotine cravings. It was noted, the smokers who took bupropion for depression also lost interest in smoking gradually. It is a non-nicotine medication approved by the Food and Drug Administration (FDA) of the United States for smoking aid and is only available on prescription.
How should Zyban be used?
Follow the medication guide provided by the pharmacist before starting on Zyban. It can be administered with or without food with water. It is advisable to take the medicine with food if it makes your stomach upset. It should be taken the same time every day to maintain the time gap required to avoid an overdose. Avoid taking this medicine at bedtime as it may cause sleeplessness.
In the case of Zyban treatment discontinuation, it is always recommended to reduce its dose gradually instead of stopping it abruptly as it can cause adverse reactions.
What if I miss the dose of Zyban?
If you miss taking Zyban medicine to try to take it as soon as possible. Do not double dose ever instead skip the missed dose and continue with the regular schedule. Be sure to keep a minimum of 8 hours of difference between two doses. Always consult your doctor if you make any change in your dose knowingly or unknowingly or if you have missed multiple doses.
What are the side effects of Zyban ?
Some common side effects of Zyban are:
Nausea
Dizziness
Sore throat
Dry mouth
Loss of appetite
Constipation
Weight loss
Constipation
Agitation
Insomnia
Faster heartbeat
Drug interaction with Zyban may or may not cause serious side effects along with how it will work for you once consumed. It is advisable to tell the doctor about what medications/supplements (including prescription/nonprescription/Over-the-counter) you have been taking before starting on Zyban (Bupropion) medication.
Always tell the doctor about any medical condition or allergies you have.
Do not take this medication if you have any history of seizures.
Avoid using Zyban if you have used MAO inhibitors in the past 14 days as it can cause serious interactions.
If you are nursing, pregnant or may become pregnant consult your doctor before taking Zyban medication.
Is Generic available for Zyban?
Yes, Generic equivalent version of Zyban, Bupropion is avialble in the market.
Can I buy Zyban without prescription?
No, a valid prescription is required for this medication.
HOW TO USE THIS INFORMATION: This is a summary and does NOT have all possible information about this product. This information does not assure that this product is safe, effective, or appropriate for you. This information is not individual medical advice and does not substitute for the advice of your health care professional. Always ask your health care professional for complete information about this product and your specific health needs.