Atrovent Inhaler (Ipratropium)
Atrovent Inhaler, a brand-name version of Ipratropium Bromide, is available by prescription in doses form in different strengths. Atrovent Inhaler is a type of anticholinergic, a medication which opens up the medium and large airways in the lungs. It is used to treat the symptoms of chronic obstructive pulmonary disease and asthma. You can save on brand name and generic Atrovent Inhaler by filling prescriptions online at our Online Pharmacy.
Select your dosage
Rx Prescription Required
Atrovent Inhaler
20mcg
Check Prices
Brand Atrovent 20mcg (17mcg)
Product of New Zealand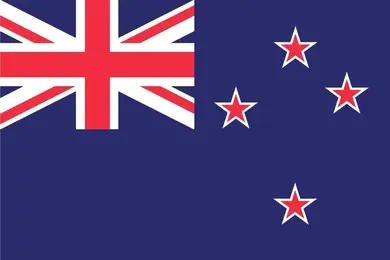 Manufactured by Boehringer Ingelheim
Brand Atrovent 20mcg (17mcg)
Product of United Kingdom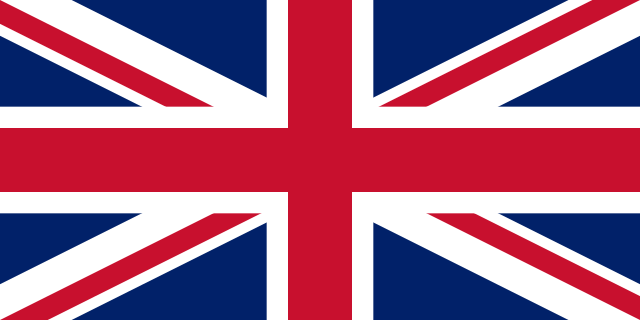 Manufactured by Product Of UK
FREQUENTLY ASKED QUESTIONS (FAQs):
Why is Atrovent Inhaler prescribed?
Atrovent Inhaler is a brand-name prescription medicine used to treat adults with chronic obstructive pulmonary disease (COPD). The medicine Atrovent HFA is a member of the respiratory anticholinergic drug class. You can take the Atrovent inhaler alone or in combination with other drugs. Whether Atrovent HFA is safe and effective in children under five is still unknown.
Uses of Atrovent Inhaler:
Atrovent is used to treat COPD (chronic obstructive pulmonary disease), which includes chronic bronchitis and emphysema.
It avoids bronchospasm or narrowing airways in the lungs.
It is also used to treat and prevent symptoms of continuing lung disease (such as wheezing and shortness of breath).
Side Effects of Atrovent Inhaler:
Common side effects of Atrovent Inhaler include:
Nausea
Stomach discomfort
Dry mouth
Constipation
If you have any of the following rare and severe side effects, inform your doctor or pharmacist as soon as possible:
Symptoms of an allergic response like hives, trouble breathing, and swelling of your face, lips, tongue, or throat.
Following the use of medication, wheezing, choking, or other breathing issues.
Little or no urinating.
Eye pain, tunnel vision, blurred vision, or halo-like reflections around lights.
Persistent or worse respiratory difficulties.
Atrovent Inhaler Dosage:
Two inhalations administered four times daily are the starting dose for ATROVENT HFA. Patients can breathe twice as necessary but up to 12 times in 24 hours.
How to use Atrovent Inhaler?
Each inhaler contains 200 doses, or actuation, of the drug.
When you depress the canister, the inhaler releases a dose of 17 micrograms (mcg) through the mouthpiece.
Once the inhaler has been used for the designated number of actions, it should be discarded.
Before using Atrovent Inhaler for the first time, patients should "prime" or "actuate" the device by spraying two test doses into the air away from their faces.
Release two test sprays into the air away from the face to reprime the inhaler if it has been used in less than three days.
Drug Interactions of Atrovent Inhaler:
It should be avoided with medications like:
With other anticholinergic drugs, there is a chance for an additive interaction.
Medication for the treatment of mental illness, mood disorders, anxiety, or depression.
Medication for allergies or colds (Benadryl and similar).
Medication for motion sickness, irritable bowel syndrome, or stomach issues.
Medication to treat an enlarged bladder.
Any other bronchodilator drug.
Atrovent Inhaler Precautions:
The bronchodilator Atrovent Inhaler is used to treat COPD-related bronchospasm on a long-term basis.
It is not recommended for the initial management of acute episodes of bronchospasm if rescue therapy is needed for an immediate response.
Inform your doctor or pharmacist about your medical history before using this drug, especially of: personal or family history of glaucoma and trouble urinating.
Ipratropium bromide and atropine are comparable medications. If you've ever experienced an allergic response to any of these or similar medications, such as hyoscyamine, you shouldn't use Atrovent.
Safety and Storage:
Atrovent HFA must be kept between 68°F and 77°F (20°C and 25°C), with excursions permitted between 59°F and 86°F (15°C and 30°C). The canister must be at room temperature before use for optimum effects.
Atrovent Inhaler Cost:
For a supply of 12.9 grams of Atrovent HFA inhalation aerosol (CFC free 17 mcg/inh), prices range from $492 to $540, depending on the drugstore you visit. The cost of an Atrovent inhaler varies at local pharmacies and online pharmacy platforms due to variable factors.
You can easily obtain Atrovent Inhaler from OffshoreCheapMeds. It is a reliable and trustworthy online pharmacy store which provides its services 24x7. You can obtain the brand and generic Allegra medication at a much reduced cost from OffshoreCheapMeds.
How to lower the cost of long-term Atrovent Inhaler?
The anticholinergic bronchodilators medication class includes Atrovent HFA (ipratropium), commonly prescribed for asthma and COPD maintenance.
Look for online coupons to reduce out-of-pocket expenses if you pay in full with cash.
Whether you have prescription insurance, check your insurance to see if Atrovent Inhaler is available on their formulary. If so, your copay may be considerably less expensive.
Prices supplied by various online pharmacy platforms and local pharmacies should be compared because they can differ depending on several factors.
How does Atrovent Inhaler work?
It relaxes the muscles surrounding the airways, allowing them to open and facilitating easier breathing. This drug must be used regularly in order to be successful in preventing lung disease symptoms.
What to do if you miss a dose of Atrovent Inhaler?
If it is almost time for your next dose, omit the missed dose and use the medication as soon as possible. Never combine two doses at once. Within 24 hours, do not use more than 12 inhalations.
What if you overdose on Atrovent Inhaler?
Atrovent reduces the risk of overdose. If you overdose, contact 1-800-222-1222 for poison help or go to the nearest emergency room.
Is Atrovent a bronchodilator?
Yes, Atrovent is a bronchodilator which can help open airways in the lungs so people can breathe more easily. It is helpful while treating emphysema, chronic bronchitis, and chronic obstructive pulmonary disease (COPD).
Is Atrovent safe during pregnancy?
Only when the possible benefit outweighs the potential harm to the fetus Atrovent Inhaler can be used during pregnancy under the doctor's recommendation.
Can Atrovent cause Tachycardia?
It is anticipated that antagonists of acetylcholine receptors may cause Tachycardia (increase the heart rate) but they do this only when given at high doses.
References:
How to Buy Atrovent Inhaler (Ipratropium Bromide) online?
People can buy Atrovent Inhaler (Ipratropium Bromide) by calling Offshore Pharmacy customer support, or by placing an online order at offshorecheapmeds.com. In addition, customer support is backed by a chat feature. For extra information, search on the "How to Order" page on offshorecheapmeds.com.
Is it possible to Get Atrovent Inhaler (Ipratropium Bromide) Online?
Yes, licensed medical practitioners may recommend Atrovent Inhaler (Ipratropium Bromide) online after a medical assessment. Patients can discuss with their online doctors to understand the disease/disorder and then the doctor will provide a prescription for the medication accordingly. Then, you can share the Rx with us via email, fax or upload the prescription to a licensed online Canadian pharmacy.
Is there a need for a prescription for Atrovent Inhaler (Ipratropium Bromide)?
Atrovent Inhaler (Ipratropium Bromide) is a drug that is sold only with a prescription provided by doctor. While processing the order for Atrovent Inhaler (Ipratropium Bromide), it is essential to get a valid prescription from the concerned doctor. The prescription may be scanned, emailed, or uploaded at Offshore Cheap Meds. Otherwise, we at Offshore Cheap Meds can also contact the concerned doctor to obtain a valid prescription.
How much amount can be ordered of Atrovent Inhaler (Ipratropium Bromide)?
The maximum quantity of Atrovent Inhaler that can be ordered online at a time is a 90-day supply. The quantity depends upon the directions and amount stated on the medical prescription. Refilling alternatives also come for future requirements.
Getting an order of Atrovent Inhaler (Ipratropium Bromide) online from Offshore Cheap Meds
Offshore Cheap Meds is a totally safe and secure way to order medications online. It works similarly to any other traditional pharmacy. Offshore Cheap Meds aims at serving safe and affordable prescription medication to people. You just only need to have your prescription from a licensed doctor.
Are there any coupons for Atrovent Inhaler (Ipratropium Bromide)?
Yes, Offshore Cheap Meds offer a coupon for Atrovent Inhaler (Ipratropium Bromide) with an additional discount to help people save money on medicines. Using the coupon code mentioned on the website, people can save several dollars on their medication. People must take care of the minimum order value. They can use the coupon at checkout to attain swift discounts, hence, they can pay less for their prescription.
Do Offshore Cheap Meds ship medications to the United States?
Yes. Offshore Cheap Meds deliver all around the United States of America. Once the product has been dispatched, an email notification is sent to the customer.
Is there any option for express shipping?
An express shipping alternative is obtainable. The delivery time is seven to twelve business days. People can check this alternative of Express shipping at the checkout page while processing the medication order.
How to refill a prescription?
Offshore Pharmacy make it easy to refill a particular medicine. By going to the reorder section of My Account tab, a person can easily put a refill alternative available online. For ordering a refill, call us or chat with customer support. Also, this live chat feature is one of the convenient ways to reach us while doing a refill order.
Is there any option of auto-refilling the prescriptions?
Offshore Cheap Meds does not automatically refill prescriptions. As it can be the case where a person no longer requires similar medication or the concerned doctor might go for dose adjustments or other factors. Yet, there is a refill reminder service available with us.