Overall Customer Reviews
4.3
Overall Satisfaction Rating
Based on 7,132 Ratings
---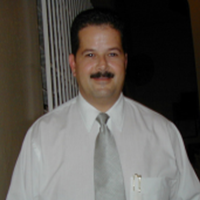 Johnny Doble Ruiz
United States
The most trusted Internet pharmacy. For more than seven years I have bought my medicines from Offshorecheapmeds because they offer the best prices, excellent service, very fast shipping and, above all, a quality of medicines that is comparable to the best brands on the market. I am not used to writing recommendations for the products that I buy regularly, but this time I make the exception to benefit those of you who, like me, at the time found it difficult to find a reliable pharmacy on the Internet.
Cheryl
United States
Offshore, I have used OCM for perhaps eight years. Every year their options of products and services have improved. My early experiences were hindered by the limited methods of payment options and delayed delivery. I am so glad I continued to do business with OCM. Now the payment method is easy and delivery is quick. I have recommended OCM on many occasions to my friends and family.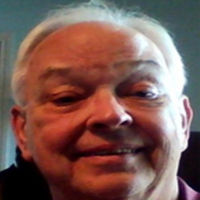 Jim
United States
Offshore Cheap Meds, My wife and I have used offshore Cheap Meds for many years and have never regretted it. On many occasions I have found overseas pharmacy prices slightly less that Offshore, but I have considered the services well worth the slight difference in price. I am confident in overseas medications because I have never had a doctor advise me against them. I get my prescriptions in writing and let the doctor that I plan to purchase my medications overseas. There has never been an objection or warning by any doctor. I have complete confidence in OffshoreCheapMeds.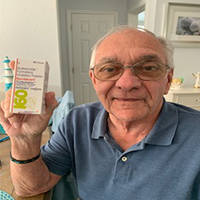 Art Dunnier
United States
Great price, fast delivery and great customer support.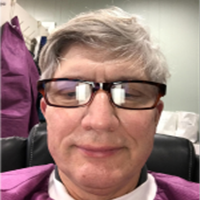 Bryan Veal
United States
I have received excellent service and product from offshorecheapmeds.com
Colin Longton
United States
Always helpful upgraded payment process which is much better. Trusted supplier
Philip Stein
United States
I have dealt with these people for well over three years and I can honestly say that they have provided excellent service and amazing prices for the medications I receive. I would suggest anyone interested in reducing the cost of their medications that they get online with offshore Cheap meds
James Hymer
United States
OCM is, in my opinion, the very best place to shop for meds online. They sell top quality medicine at an extremely lower price than I get with my insurance. Delivery is fast considering where it comes from offshore. For me, this is the only place to shop for my particule medicine needs.
Richard Frank
United States
Great service and friendly people.Pleasure doing business with them. Thanks
Kathy Arnheim
United States
Very happy with service. Someone is always available to answer questions. A person not a recording. Yeah
Charles Earney
United States
I have used offshore cheap meds for years and never had a bad experience,
Albert Amorteguy
United States
Very professional and timely with the prescription requests.
Operators are courteous and efficient.
Robert Hamrick
United States
always a pleasant experience dealing with offshore. i have been working with them for about 4 yrs
Albert Amorteguy
United States
Very professional and timely with the prescription requests.
Operators are courteous and efficient.
Mike Hamrick
United States
This is the best place I've ever bought meds from. They are honest and affordable. I have the greatest respect for this organization.
Dave Triffo
United States
I've used Offshore Cheap Meds for over 10 years. The medication works great and the pricing can't be beat. I highly recommend them.
Brian Horne
United States
Takes a month or so to arrive in the states, but the orders have been accurate and package well.
Carol Sewell
United States
Even better than expected! This company makes it possible for me to afford my medicined. Same brand just less money.
Brian Horne
United States
Takes a month or so to arrive in the states, but the orders have been accurate and package well.
Primarily I was looking for quality meds, FDA approved, and at a price that was reasonable since BC/BS decided that my need for medication was not worth their inclusion of what I needed in my drug plan. The meds from Offshore Cheap Meds cost me $430.00 for a NINETY day supply. Buying this medication without the help of my health insurance here in the USA costs $1325.00 per MONTH, same pills.
I have been a customer since 2017. I have always been satisfied with this pharmacy. The personnel are knowledgable and helpful. I completely recommend OFFSHORE!
BILLY CAPPELLE
United States
Patient, pleasant and helpful staff. OCM will help you through the original order and help you with expired prescriptions with your doctor's office. Delivery comes to your mailbox, which makes it easier to get your medications.
James Legault
United States
I can't afford to pay the prices the US is charging me for my lifesaving medicine. Even my insurance (Express Scripts) won't help to reduce the price. OCM is a godsend! Their price is saves me over 80% of what Express Scripts and all other US pharmacies charge. I will continue to order from them and highly recommend this company!
Tim Higginbotham
United States
Very, very good pharmacy. Great prices and customer service. Will buy again! Love the prices and convenience.
Offshore Cheap Meds has been the best medicine provider I have ever had for the last 20 years. Great prices, good quality and timely delivery. Thank you Offshore
John Clavio
United States
Always just a phone call away. Prices are great. On line there to help all the time . I like the fast delivery . I tell all my friends to try them I 'm sure they will be happy with the results.
Joe Osborne
United States
Like many of us I was concerned about ordering online from a pharmacy that I had no prior knowledge of their history. I did provide the prescription as requested. I ordered the expensive meds at a very reduced price compared to the prices from Publix and Walmart. The Meds were delivered timely and obviously produced by the same pharmaceutical company. I was very happy with my experience with this company.
Sandy Marrs
United States
This is the 2nd time I have ordered meds and am very pleased. The website is easy to order on, the company emails you when they get the order, when they get the prescription, when they are working to fill the order and finally when it ships with a tracking number. That's a least 3 emails with good information for the customer. The shipping time has been much less than the website states ( to Texas) which is Great. Thank you for saving me alot of money and I will continue to order my inhalor every 3 months