Propecia, a brand-name version of Finasteride, is available by prescription in tablet form in different strengths. Propecia is a medication used to treat hair loss and benign prostatic hyperplasia in men. It can also be used to treat excessive hair growth in women and as a part of hormone therapy for transgender women. You can save on brand name and generic Propecia by filling prescriptions online at our Online Pharmacy.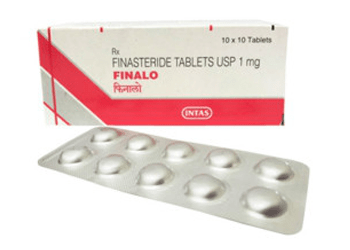 Select your dosage
Rx Prescription Required
Propecia (Finasteride)
1mg
Check Prices
Product of Turkey
Manufactured by AIAC International Pharma
Product of Canada
Manufactured by Merck Sharp & Dohme
Product of United Kingdom
Manufactured by Product Of UK
Propecia (Finasteride)
5mg
Check Prices
Product of United States
Manufactured by Product of USA
Product of Canada
Manufactured by AURO PHARMA INC
Product of India
Manufactured by Cipla Limited
FAQs:
Why is Propecia prescribed?
Propecia contains Finasteride which blocks the action of an enzyme known as 5-alpha-reductase. This enzyme converts testosterone to another hormone (dihydrotestosterone, DHT) that causes the prostate to grow or leads to hair loss in males. However, this enzyme blocking action will increase the testosterone levels in the body which in turn will decrease the prostate size and increases hair growth on the scalp. Having said that, this medication enables a man in erection, it does not lead to sexual arousal. Also, it is not a protection against sexually transmitted diseases (STD) such as HIV, hepatitis B, hence practicing safe sex is advisable.
How should Propecia medicine be used?
Read the patient information guide provided by the pharmacist before you start your Propecia medication. This medication has to be taken by mouth with or without food once daily with the glass of water. Do not consume it in a larger quantity or for longer than recommended duration. Propecia should be taken for at least 3 months to see any sign of benefit. It works only if the dose is taken continuously. If you stop taking this medication the effects will likely to reverse within 12 months.
What if I miss the dose of Propecia?
It is advisable to take it daily preferably at the same time of the day to get maximum benefit from it. Do not double dose. Missing on the dose may reverse or delay the effect of the medication.
What are the side effects of Propecia ?
Propecia may cause some unwanted effects like:
Erectile dysfunction
Reduced sexual desire
PropeciaPain in the testicles
PropeciaBreast enlargement, tenderness, or lumps
PropeciaNipple discharge
PropeciaDepression
PropeciaHives
PropeciaSwelling of lips, tongue or face
PropeciaSkin rash and Itching
PropeciaFeeling dizzy
PropeciaHeadache
PropeciaRunny nose
Drug interaction with Propecia may or may not cause serious side effects along with how it will work for you once consumed. It is advisable to tell the doctor about what medications/supplements (including prescription/non-prescription) you have been taking before starting on Propecia medication.
PropeciaAlways tell the doctor about any allergies you have.
PropeciaIt is not indicated to be used for women.
PropeciaDuring treatment men should use protection and birth control.
PropeciaThis medication should be discontinued by the patients who wish to conceive a child.
PropeciaWomen who are pregnant or may become pregnant should not handle uncoated Propecia tablets or others if crushed, broken, or damaged without wearing gloves as it can pose a potential risk to the male fetus.
Is Generic available for Propecia?
Yes, the generic equivalent to Propecia is: Finasteride
Can I buy Propecia without prescription?
No, a valid prescription is required for this medication.
Keep it in the container it came in tightly closed
Store at room temperature and out of reach from children
HOW TO USE THIS INFORMATION: This is a summary and does NOT have all possible information about this product. This information does not assure that this product is safe, effective, or appropriate for you. This information is not individual medical advice and does not substitute for the advice of your health care professional. Always ask your health care professional for complete information about this product and your specific health needs.