Arcapta Neohaler (Indacaterol)
One such persistent lung ailment that is treated with Arcapta Neohaler (Indacaterol) is chronic obstructive pulmonary disease (COPD), which includes chronic bronchitis and/or emphysema. The use of an inhaler helps to relieve wheezing and breathing problems. The medicine works by relaxing the muscles that enclose the airways, enabling them to open and permit simpler breathing.
When other medications fail to control your respiratory problems, this one is taken (such as a quick-relief inhaler). Indacaterol belongs to the class of medicines referred to as long-acting beta agonists (LABAs). Arcapta is also known by the name bronchodilator. If you have severe or unforeseen respiratory issues, it is not suggested to take this prescription.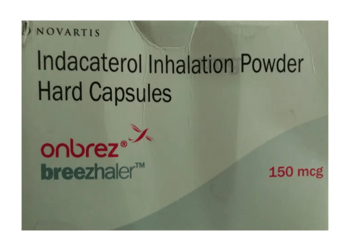 *Product images are for reference use only
Select your dosage
Rx Prescription Required
Arcapta Neohaler (Indacaterol)
150mcg
Check Prices
Brand Arcapta Neohaler 150mcg (Onbrez Breezhaler)
Product of India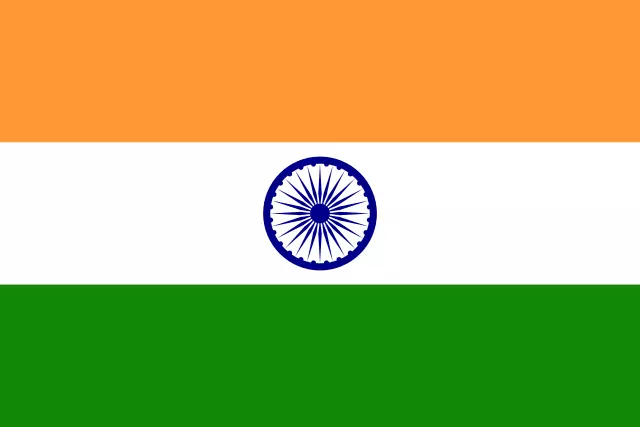 Manufactured by Novartis
Brand Arcapta Neohaler 150mcg
Product of Turkey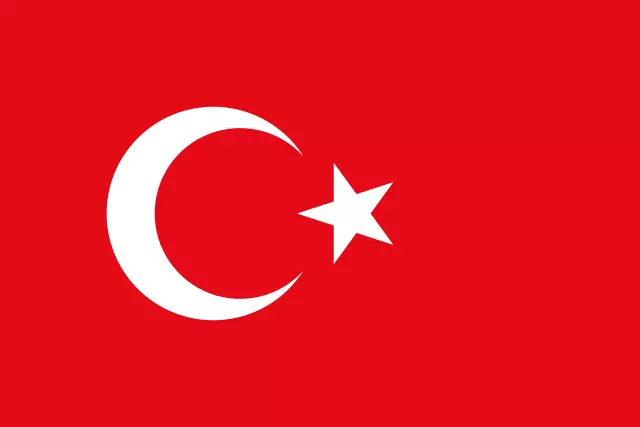 Shipped from Mauritus
Manufactured by Novartis
FREQUENTLY ASKED QUESTIONS (FAQs):
Why is Arcapta Neohaler prescribed?
A prescription drug called Arcapta Neohaler is used to treat chronic obstructive pulmonary disease (COPD) signs and symptoms. Arcapta Neohaler can be taken on its own or in combination with other drugs.
It is a member of the pharmacological class known as Beta2 Agonists. Chronic bronchitis and emphysema are two symptoms of chronic obstructive pulmonary disease (COPD) managed with Arcapta Neohaler.
Uses of Arcapta Neohaler:
Arcapta Neohaler belongs to The group of medications known as long-acting beta-agonists. It is used in:
Chronic obstructive pulmonary disease (COPD), which includes chronic bronchitis and emphysema.
Relieve wheezing and difficulty breathing.
It is used if other medications cannot control your respiratory issues (such as a quick-relief inhaler).
Side Effects of Arcapta Neohaler:
Common side effects of Arcapta include:
A stuffy nose.
Coughing and painful throat.
Nausea
Headache
If you have any of the following symptoms of an allergic response to Arcapta: hives; difficulty breathing; swelling of your face, lips, tongue, or throat, get emergency medical attention.
Side effects of Arcapta Neohaler which should not be ignored include:
Tremors, anxiety, chest pain or rapid heartbeats.
After the use of the Neohaler, wheezing, choking, or other breathing issues.
Increased urine, dry mouth, increased thirst, and odd breath are all symptoms indicating high blood sugar.
Leg cramps, constipation, irregular heartbeats, fluttering in the chest, numbness or tingling, muscle weakness, or a limp appearance are symptoms of low potassium levels.
Arcapta Neohaler Dosage:
One 75 mcg Arcapta capsule's worth of medication should be inhaled using the Neohaler once daily. Only the oral inhalation route should be used to take Arcapta Neohaler once a day, consistently, at the same time each day. If a dose is missed, take the subsequent dose as soon as you remember. Use Arcapta Neohaler only once every twenty-four hours.
How to use Arcapta Neohaler?
This medication is packaged in blister packs with powder-filled capsules and a unique inhaler. Inhale the capsule's contents by mouth using the inhaler device.
Add one capsule into the inhaler each time you use the medication. The capsule can be punctured by pressing the buttons on the side of the Neohaler device, releasing the powder medication into the inhaler chamber.
When using this medication, inhale quickly and deeply via the mouthpiece. Don't breathe out into the inhaler.
Drug Interactions of Arcapta Neohaler:
Arcapta Neohaler and beta-adrenergic receptor antagonists (beta-blockers) may have an adverse effect when taken together.
Indacaterol or Arcapta Neohaler should be supplied to individuals on monoamine oxidase inhibitors with caution, just as other beta-agonists.
The concurrent use of xanthine derivatives, steroids, or diuretics could amplify any hypokalemic effects of Arcapta Neohaler.
Arcapta Neohaler Precautions:
Arcapta Neohaler should not be used to treat asthma because it is only for use in persons with chronic obstructive pulmonary disease (COPD).
Arcapta is not a life-saving drug. An attack of bronchospasm cannot be treated with it quickly enough.
Use this medication just as directed by your doctor and never for longer than is necessary.
Before using this medication, inform your doctor about any conditions you may have, including lactose intolerance, diabetes, high blood pressure, coronary artery disease, seizures, and cardiac rhythm disorders.
Patients with acutely worsening COPD should not begin Arcapta Neohaler since this condition could be fatal.
Safety and Storage:
Always store Arcapta capsules at 25°C (77°F); excursions are allowed to 15°C (59°F) and 30°C (86°F).
Protect these capsules from moisture and light.
Only the Neohaler inhaler should be used with Arcapta Capsules.
Capsules must always be kept in their blisters and should only be removed before usage.
Use only the brand-new Neohaler inhaler that comes with every new prescription.
Keep out of children's reach.
Arcapta Neohaler Cost:
Arcapta Neohaler can cost between $125 and $250 for 30 capsules of 150mcg. The cost can differ between pharmacies and places across the nation. It is also available at some online pharmacy platforms with 75 mcg for $2.55 each capsule for 90 capsules.
Atrovent Inhaler is conveniently available from OffshoreCheapMeds. It is a trustworthy online pharmacy that offers its services around-the-clock. OffshoreCheapMeds offers branded and generic Allegra at a significantly lower price at your doorstep saving your time, money and energy.
How to lower long-term Arcapta Neohaler cost?
Arcapta Neohaler is a costly and long-term drug used for the treatment of chronic obstructive pulmonary disease. However, there are many ways to lower the cost of this medication.
If you choose to pay in full with cash, look for online coupons to lower your out-of-pocket spending.
Check insurance that may offer Arcapta Neohaler on their formulary, and if you have prescription insurance, your copay cost may be significantly lower.
You may also check for the copay coupon card offered by the manufacturer, which can lower the cost of the drug.
Compare the price offered by the local pharmacy and different online pharmacy platforms, as they can vary based on various factors.
How does Arcapta Neohaler work?
Chronic bronchitis and emphysema are two symptoms of chronic obstructive pulmonary disease (COPD) managed with Arcapta Neohaler. It is a bronchodilator, which helps to improve breathing. It relaxes the muscles surrounding the airways.
What to do if you miss a dose of Arcapta Neohaler?
As soon as you recall, take the missed dose. If it is almost time for your next scheduled dose, skip the missed dose. To make up for a missed dose, do not take more medication. Use this medication only once in 24 hours.
What if you overdose on Arcapta Neohaler?
Get immediate medical help or dial 1-800-222-1222 for poison help. Indacaterol can be lethal in overdoses.
How long does it take for Arcapta Neohaler to work?
Since it is an ultra long-acting Beta- agonist, it may take days to weeks for full effects to be seen. It is used to manage chronic emphysema and other symptoms of COPD. One should not stop using this medicine without a doctor's consultation.
Is Arcapta a SABA?
Yes, Arcapta falls under the SABA categories of medicines. It is a bronchodilator's pharmacological class medicine. They assist in dilating or opening your bronchial tubes (airways), which makes it simpler for you to breathe. SABAs can also make it easier for you to cough up excess mucus from your airways.
Is Arcapta generic available?
Yes, Arcapta Neohaler generic form is available.
References: