Foradil (Formoterol Fumarate)
Foradil (Formoterol Fumarate) is a long-acting bronchodilator used as a long-term (maintenance) medication to relieve wheezing and breathing difficulties brought on by asthma and other chronic lung conditions (chronic obstructive pulmonary disease-COPD, which includes chronic bronchitis and emphysema). The long-term use of these asthma drugs if they are unable to treat your symptoms (such as inhaled corticosteroids).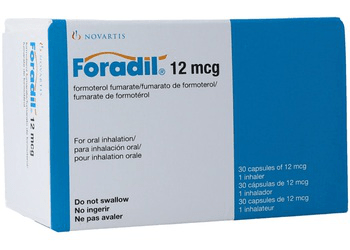 *Product images are for reference use only
Select your dosage
Rx Prescription Required
Foradil (Formoterol Fumarate)
12mcg
Check Prices
Brand Foradil 12mcg
Product of Turkey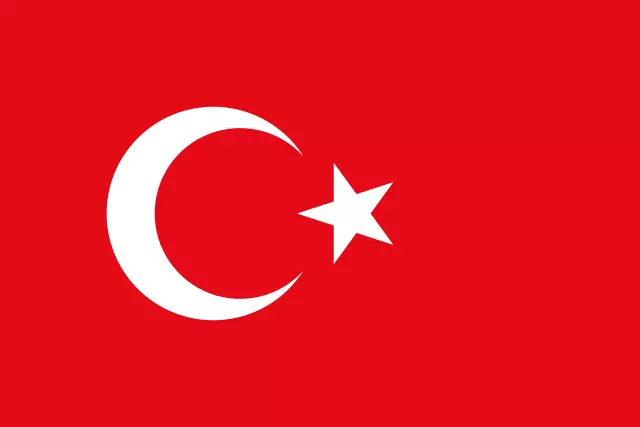 Shipped from Mauritus
Manufactured by Sandoz
FREQUENTLY ASKED QUESTIONS (FAQs):
Why is Foradil prescribed?
As a long-term (maintenance) medication, Foradil is a long-acting bronchodilator used to prevent or reduce wheezing and breathing difficulties brought on by asthma and other lingering lung conditions (chronic obstructive pulmonary disease-COPD, which includes chronic bronchitis and emphysema).
It contains Formoterol fumarate dihydrate, as an active component and is available in hard gelatin capsule form. This drug is not a replacement for oral or inhaled corticosteroids (such as beclomethasone, fluticasone, or prednisone). It should be taken in addition to another controller-type asthma drug.
Uses of Foradil:
Foradil is used in:
In adults and kids who are at least 6 years old, to stop asthma attacks or exercise-induced bronchospasm.
In adults with chronic obstructive pulmonary disease (COPD), including emphysema and chronic bronchitis.
It is also used to avoid bronchospasm.
Side Effects of Foradil:
The potential Foradil adverse effects which may disappear on its own include:
Tremors
Anxiety
Vertigo
Insomnia, or issues with sleep
Diarrhea
Vomiting
Nausea
A muscular cramp
Headache
Any major adverse effects, including rapid breathing, muscle weakness or cramping, or excessive thirst or urination, should be reported to your doctor once.
If you have any extremely significant side effects, including chest pain, an irregular or fast heartbeat, severe dizziness, or fainting, get immediate medical attention.
The blood sugar levels may also be affected as a result of this medication. Consult your doctor if you have diabetes and observe a change in the results of your blood or urine sugar testing.
Foradil Dosage:
Follow your doctor's instructions for using Foradil precisely. Follow all instructions provided on the prescription label.
Take this medication just as directed by your doctor, and never take it for longer than recommended.
Foradil is typically used twice a day, separated by around 12 hours (morning and evening). Carefully follow the dose recommendations provided by your doctor.
Usually, one capsule should be taken twice a day, or as your doctor may instruct.
How to use Foradil?
There is a hard gelatin capsule form of Foradil. Do not ingest these capsules by mouth. Using the inhaler device, inhale the capsule's contents. It is mandatory to use a specific inhaler to administer Foradil. When you refill your prescription, use the fresh inhaler you receive.
Your old inhaler should always be disposed of as per FDA guidelines.One should dispose of the used or old inhaler by following your local rules and regulations. You should discard it properly in a trash can or submit it to the recycling facility if available. With the inhaler, avoid using a "spacer" device.
Just before use, keep the capsule in its foil packet with the seal intact. Before touching the capsules, wash and thoroughly dry your hands. When using the mouthpiece, be sure to breathe in quickly and deeply. Upon use, reopen the inhaler. The capsule should be empty, so make sure.
Drug Interactions of Foradil:
Medication interactions could change how your medications function or increase the likelihood of serious adverse reactions. Maintain a list of everything you use, including herbal products, prescription, and over-the-counter medications, and provide it to your doctor and pharmacist.
Never consider taking, stopping, or changing the dosage of medication without your doctor's consent. Share your medical history along with all prescribed or non-prescribed and over-the-counter medications you might be taking like:
Theophylline
Diuretic
Beta Blockers like Atenolol, Carvedilol, Metoprolol, Propranolol, Sotalol.
An MAO inhibitor, such as phenelzine, isocarboxazid, linezolid, methylene blue injection, rasagiline, selegiline, and tranylcypromine.
Foradil Precautions:
Tell your doctor or pharmacist before using Foradil if you have any allergy to it or to its active ingredient Formoterol fumarate dihydrate, or to any related bronchodilators (such as albuterol, arformoterol, metaproterenol, or salmeterol), to sympathomimetic medications (such as epinephrine, pseudoephedrine), or any other medications.
Inform your doctor or pharmacist of your medical history before taking this medication, especially of heart disease (such as irregular heartbeat, angina), high blood pressure, an overactive thyroid (hyperthyroidism), seizures, diabetes, metabolism issues (such as ketoacidosis), swollen arteries (aneurysms), and a specific adrenal gland tumor (pheochromocytoma).
A disorder that alters the heart rhythm could be brought on by Foradil (QT prolongation). Rarely, QT prolongation can result in a fast/irregular heartbeat that is significant (rarely fatal) and other symptoms including acute dizziness and fainting that require immediate medical intervention.
Taking this medication may make you feel dizzy. After consuming alcohol or cannabis, you might experience increased dizziness, hence avoid it.
Avoid using machinery, operating a vehicle, or performing any other tasks that call for attentiveness.
Only use this medication if essential while pregnant with your doctor's recommendation.
Increased urine or thirst, hunger, dry mouth, fruity breath odor, drowsiness, dry skin, blurred eyesight, or weight loss are all signs of high blood sugar. If any of the symptoms appear inform your doctor
Leg cramps, constipation, tingling or numbness, muscle weakness, or a limp appearance are symptoms of low potassium which should be noted carefully.
Safety and Storage:
Keep this medication at room temperature away from heat and moisture.
Until you're ready to take a dose, keep every capsule in its original container.
Foradil Cost:
Foradil 12 mcg costs only $0.43 a dose for 180 doses at online recognized pharmacies. Compare prices at U.S., Canadian, and foreign online pharmacies before purchasing Foradil as prices may vary based on the drugstore you visit. Depending on the drugstore you go to, a 12-capsule supply of Foradil capsules may cost roughly $70.
However, you can buy Foradil online from OffshoreCheapMeds at a reasonable price. It is an online pharmacy store, where Foradil 12 mcg packet of 60 capsules can be easily obtained at $41. You can also avail some extra benefit by using discount codes and save some money on Foradil costs.
How to lower long term Foradil Cost?
Some of the highest Foradil prices in the world are found in the United States. Even with medical insurance and copay, people in the USA still face the problem of high medication costs. The reasons for this problem are complex and multi-faceted, but there are a few key factors that contribute to the high Foradil cost.
One of the biggest factors contributing to the high cost of medications such as Foradil in the US is the lack of price regulation. In most other developed countries, the government negotiates with pharmaceutical companies to set the price of medications. In the US, however, drug prices are set by the pharmaceutical companies themselves. This means that they can charge whatever price they want for their drugs, regardless of how much it costs to produce or how much it is sold in other countries.
Additionally, the lack of transparency in drug pricing is another major factor contributing to the high Foradil price in the US. Patients are often not aware of how much medication costs until they receive the bill. This can lead to unexpected costs that people may not be able to afford. Even with medical insurance and copay, patients may still have to pay a significant amount out of pocket.
OffshoreCheapMeds can provide Foradil cost that is often lower than what people pay even with insurance and copay. We achieve this by sourcing medications from Certified and Reputable pharmacies, having partnerships with licensed pharmacies and distributors, operating online to keep overhead costs low, negotiating lower prices with manufacturers, and offering generic versions of medications so you can buy Foradil online at the lowest possible price.
How does Foradil work?
Foradil is a brand-prescribed long-acting bronchodilator which means it releases slowly in the body and can work for around 12 hours. It reduces tightness in the airway muscles to facilitate better breathing. Foradil is used to stop asthma attacks or exercise-induced bronchospasm in adults and kids who are at least 5 years old.
What to do if you miss a dose of Foradil?
When you recall, immediately take the missed dose. If your next scheduled dose is approaching, skip the missed dose. Do not take double the medication more medication to make up for a missed one.
What if you overdose on Foradil?
Get immediate medical help or dial 1-800-222-1222 for poison help. Chest pain, rapid or irregular heartbeats, anxiety, trembling, feeling weak or lightheaded, fainting, or seizures are just a few of the overdose symptoms that can occur rarely.
How long does it take for Foradil to work?
After using Foradil, it should begin to act within 1 to 3 minutes. Foradil is a long-acting medicine so it stays effective in the body for around 12 hours. Therefore it is advised to take this medication at a gap of 12 hours or just before inducing heavy exercise or any physical activity.
Why can you not use Foradil in hyperthyroidism?
Foradil may cause irregular heart rhythm OT prolongation. Therefore, it is strongly recommended to inform your doctor about your medical conditions like cardiovascular disease, high blood pressure, and hyperthyroidism before starting Foradil.
References: